Happy Day After Thanksgiving! Hope you all had a wonderful Thanksgiving. I know we had a winner of a day and my belly is still full from our feast. We were blessed to have lots of family visit us. My mom, Kayla, and I are hitting the stores today in hopes crossing some names off our Christmas lists.
Today is also a special day because it's my mom's birthday. Happy birthday Mom! I'm lucky to be able to spend the whole day with her having fun shopping.
So before we head out the door for some retail therapy, here's my five for this week.
1. Pentatonix Sings Joy to the World
Now that Thanksgiving is behind us, I'm ready to bust out the Christmas tunes. Have you heard Pentatonix's version of Joy to the World? Love it! Check it out here ~
2. Wooden Advent Calendar
It's that time of year for the advent calendars to make their debut. When Ian was little, one of the highlights of December was adding ornaments to our felt advent calendar. It was a tradition that meant so much to both Ian and I. This
Melissa & Doug Countdown to Christmas Wooden Advent Calendar
looks like one you could have in your family for years. Love this one! Click
HERE
to purchase and start your own family advent calendar traditions.
Check out these adorable phrase bracelets by
Amy Waltz Designs
. Are they not the greatest!?! If you are looking for that special Christmas gift that really sends a powerful message, this could be just what you're looking for. If you were getting one, what would yours say? I'm loving the one that says, "I choose to be happy".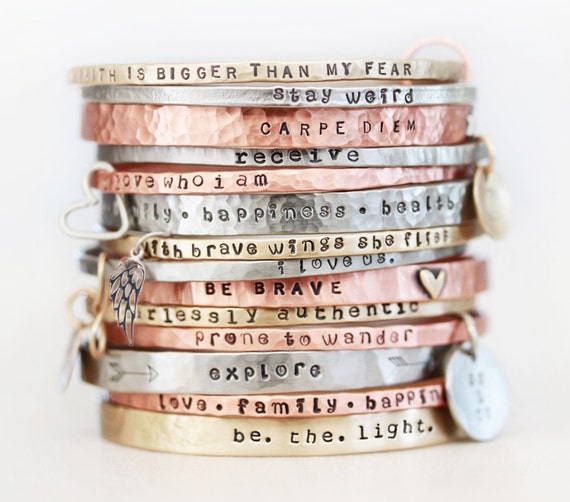 Would your kids like to phone in their Christmas list straight to Santa? Here's a fun number to reach him. Santa's message is adorable!
Hope your Black Friday is all you want it to be! If you're going out shopping, remember to be kind ~ Santa might be watching!
Linking up with: