It's Friday!! A few days off work is sounding pretty good right now! And I'm excited to share my five with you today. Here they are ~
1. The SkinnyTaste Air Fryer Cookbook
Months ago I got an air fryer. I was going to use it everyday and save thousands of calories and lose 50 pounds. In reality, we've used it one time to cook french fries. But I have high hopes that we'll be using it more after today. The
SkinnyTaste Air Fryer Cookbook
should be waiting for me when I get home tonight. Do you need a bit of motivation to use your air fryer? Buy one of these babies and let's cook up the same recipes together.
I don't know where I've been, but thank goodness my friend Linda asked me if I was watching this show. Guys - it's good! Do you watch it? It's on NBC and airs on Tuesday nights. I started watching and just couldn't stop. Here's the description from NBC ~
Welcome to The Village, an apartment building in Brooklyn that appears like any other from the outside but is quite unique inside. The people who reside here have built a bonded family of friends and neighbors. Sarah's a nurse and single mom raising a creative teen; Gabe's a young law student who got a much older and unexpected roommate; Ava must secure the future of her young, U.S.-born son when ICE comes knocking; Nick's a veteran who's returned from war; and the heart and soul of the building, Ron and Patricia, have captivating tales all their own. These are the hopeful, heartwarming and challenging stories of life that prove family is everything - even if it's the one you make with the people around you.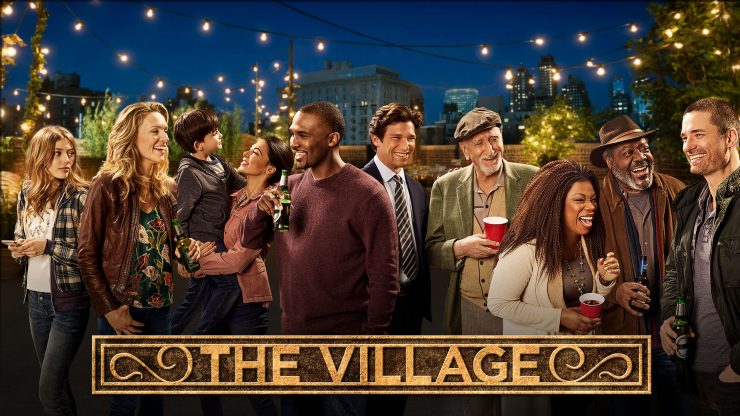 3. Hunter Boots
I'm not sure if it was booking a trip to Ireland and seeing every packing list say to bring rain boots or all the rain we've been getting, but I pulled the trigger on getting some Hunter boots. I'm not going to lie, they are FABULOUS! Ian and Kayla even gifted me a couple pair of Hunter boot socks for Mother's Day. Now when there's rain the forecast, I'm almost not sad! Check them out
HERE
.
4. Txix and Snickers Chocolate Lowfat Milk
Are you ready to take your chocolate milk to a whole new level? Be on the lookout for these two new flavors - Snickers and Twix. They should be showing up at convenience stores this month. Looks like I'll be going inside to pay for my gas and then stalking the refrigerated section.
5. Shopping List
Eric and I will be glued to the TV tonight watching the St. Louis Blues search for win number two in this round of the playoffs. It's been too wet to get my flowers planted, so I'm hoping to knock that out on Saturday. And I'm going to try very, very hard to whip up a recipe from my new air fryer cookbook. Whatever's on your agenda, hope you have a wonderful weekend! See you next week.
This post contained affiliate links. I may receive a small commission if you click on the link and purchase. Thanks