Yikes! It's Friday already!! I'm so excited that the weekend is upon us. I know it was a short week, but I'm still looking forward to having a couple days off to get my act together regroup. So before I move into complete weekend mode, here's my five for this week ~
1. Me Before You
It's out -- and it's good. Me, Debbie and Suzy took our tissues and headed to the movies last night to watch Me Before You. All three of us loved it. We had all read the book and weren't sorry we did. Great casting! This one should be on your summer watch list.
2. Road Trip Bingo
Going on a road trip with the kiddos this summer? Well, you might want to print these adorable Road Trip Bingo cards from Crazy Little Projects. Amber has the most creative things on her blog. Pop in over there and check them out. But in the meantime, print these cards and get ready for an awesome road trip!
Check out Pampered Chef's newest item - the infusion water bottle! The nifty bottle lets you infuse your favorite fruits and veggies into your water in a no-fuss, on-the-go kind of way. The measure marks help you track your water intake and stay hydrated on these summer days we have ahead of us. Need one? Click HERE to purchase..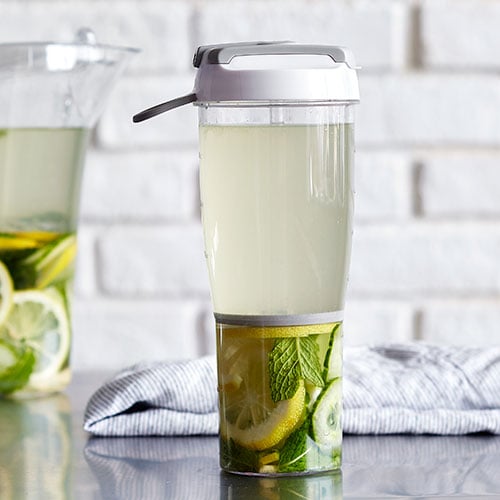 4. National Donut Day
It's National Donut Day! Who doesn't love a good donut?!? Today you can pick up a free donut of any variety, no purchase necessary, at Krispy Kreme. Dunkin' Donuts is also giving away a free classic donut with any beverage purchase. Now, where I live those two stores are pretty closely located to each other. I just might swing in Dunkin' Donuts, get a beverage and donut. Then just cruise down the street a bit to Krispy Kreme to pick up my free donut there. What a great day this is going to be! Sugar high here I come!
5. This is so me...
Have a great weekend! Tonight Debbie and I are headed to the Keith Urban concert - YAY!! I'm still cleaning up wedding craft stuff at my house and Saturday's my day to get it all put away. Then on Sunday I'm hoping to meet my family at the zoo for some fun. Hope you have some great things planned and enjoy this first weekend of June! See you soon!