Happy Tuesday! I think I might actually get my weekending post done before Thursday this week. We were so ready for a couple days off - the weekend was a great thing! And we got to welcome in March with great weather for a couple days!
Friday night Eric and I decided to track down a theater that was still showing Phantom Thread. I had wanted to watch this movie since seeing the previews. We ventured to one of the two theaters still showing it in the St. Louis area for a Friday night date. Plus it took my total count of seeing the Best Picture nominated films to 7.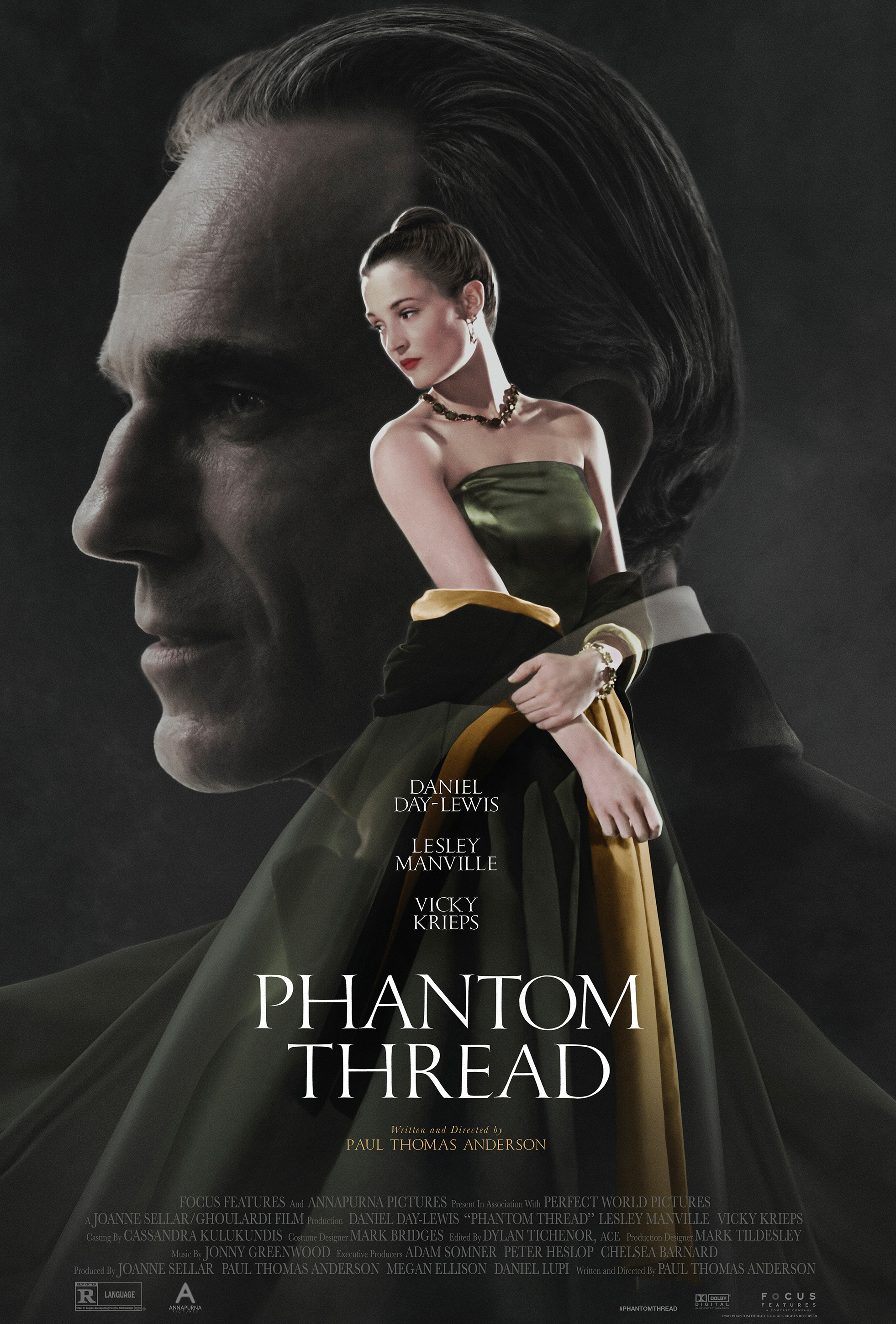 I liked it. Eric hated it. There were four ladies sitting behind us - three hated it and one liked it. I almost asked the one that liked it to have drinks with me so we could discuss the twists!
An added bonus to going to the theater that we did was the
Williams Sonoma
store next door. Ever since our crepe class at Fezziwig's last weekend I had been on the hunt for a crepe pan. Kayla had made me aware of one on sale at none other than
Williams Sonoma
. Sooooo, I'm now the proud owner of a crepe pan and turning utensil. It's on sale for $19.99 if you're in the marketing for one yourself. It didn't stay in the box for long. I used it Sunday night and it worked great.
Saturday morning was a peaceful one. I got up early and threw in a load of clothes. While that was happening I made myself a cup of hot tea and crawled back in bed to read a magazine. Multi-tasking at it's best!
In the afternoon, Eric and I headed to the St. Louis Art Museum to catch the Art in Bloom exhibit. So many beautiful arrangements. Let me share just a few ~
Then we headed to Cooper's Hawk Winery for dinner with Kayla and Ian. We get a free wine tasting per month with our wine membership and we rarely miss the opportunity to taste what they are pouring. Dinner was great, as always!
Sunday after church we did are usual - went to Peel for lunch. We tried their spicy chips and was pretty darn impressed! Those paired with a plate of pork sliders with mac and cheese on the side was a perfect mid-day meal.
Eric had to hurry off to work and I managed to do some cooking for the week as the red carpet was rolling in the background. As the Oscars began, I cozied up on the couch and was there for the rest of the night. I thought Jimmy Kimmel did a great job and most of the ladies looked spectacular!
Hope your week is off to a wonderful start. Is it sad that I'm already looking forward to next weekend?!?