It feels like I blinked and the weekend was over! It was a fun one and definitely went by way to fast! Here's what I was up to.
Friday night we saw The Second Best Marigold Hotel. Fun movie! If you liked the first one, there's a great chance you'll like the second one too. It was nothing too heavy, just two hours and two minutes of nice. It was somewhat predictable, but the cast was great. Highly doubt it will be nominated for any big awards, but it still was a wonderful date movie.
Saturday I did something I had never done before -- I helped out at a spelling bee. There were about 350 kids ranging in age from second to eighth grade all competing for their spot into the finals in which the winner will be headed to Washington, DC to compete for the National Spelling Bee Champion. This round they spelled twenty-five HARD words. Words like loquacious, infinitesimal and hippopotamus. Good luck to the 32 students who will advance to the next round.
Every spare moment I could this weekend I was binge watching Scandal. Seriously -- Every.Single.Minute. I started watching on Tuesday and as I type this I'm currently watching episode 3 of Season 3. I love Olivia Pope! I'm not sure what has taken me this long to start watching this show! Anyone else a fan?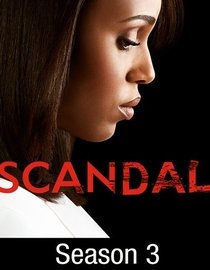 Sunday we celebrated our son's 24th birthday. We are so very proud of Ian's accomplishments and know his future is full of many more great endeavors. The below baby picture is him when he was two hours old. Those bright eyes and smile has brought so much joy into my life. Happy birthday, Ian!
Happy Monday everyone! Just think -- in just a few short hours we'll know who Chris the bachelor farmer has put the ring on. Anyone else as excited as I am to see how this train wreck ends?
Check out what others were up to this weekend.