Welcome to Thinking Out Loud Thursday. So glad you popped in! If you're a blogger, please link up your latest post and share what you are thinking about today.
Tuesday night wrapped up "the most dramatic season ever" of the Bachelor and I'm still in disbelieve that I invested approximately 24 hours of viewing time over 10 weeks to watch Colton's quest to find love. Holy cow! I spent many of those hours shaking my head at the girl's reactions and conversations. It's like a train wreck - I just couldn't look away and kept coming back week and week for more. Were you perched on your couch watching it too? Please don't tell me I was the only one hanging on week after week.
Spoiler alert - The 27 year-old Colton did find the love of his life in Cassie, who is a 23 year-old speech pathologist from Huntington Beach, California. But before he got to the end, he had to send 29 girls packing. All in right around 6 weeks of filming!
Were you as sick as I was with Chris Harrison talking about Colton being a virgin? Jeez, give that a rest! And if you were like me and thought that former bachelor Sean Lowe was also a virgin, let me clear that up for you. Sean had had sex with girls but decided at age 24 that he was going to abstain for religious reasons from having sexual relationships until he found his forever partner. Today he is still married to his final rose recipient
Catherine Giudici.
Have you seen pictures of their adorable two little boys? So precious!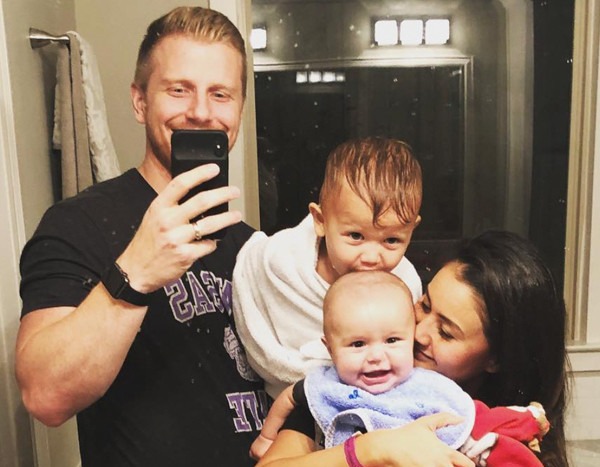 You might have noticed that Colton didn't put a big Neil Lane ring on Cassie's finger. Neil Lane donates the ring in exchange for the promotion he gets from the show. It's also a fact that the couple has to stay together for 2 years after the final episode if they want to keep the ring.
If you're wondering what Colton has been up to since filming The Bachelor, he has a new song out that he sang with O-Town. Who knew he could sing?!? It's called Hello World and is a fundraiser for his Colton Underwood Legacy Foundation. The foundation assists cystic fibrosis patients. I'm still very unclear on what the guy does to pay the bills.
If you're glued to the TV on Mondays watching the Bachelor franchise shows, we have a little reprieve until May 13 when the premiere of The Bachelorette debuts. Hannah B (do you think they'll drop the "B" since she's the only girl in the mansion now?) will put her heart on the line and search for true love in Season 15. Hannah, Miss Alabama 2018, is a 24 year-old interior decorator. Wonder if she'll do a little decorating in the mansion between handing out the roses??
Now it's your turn. What's on your mind today? Link up and share!