Over the weekend a cold, like a VERY cold, front blew in and all I could think about cooking was comfort food. Nothing warms the soul like a good, hearty casserole on blustery days. As I headed to my recipe cabinet to try to find something to make, this Three Bean Casserole immediately came to mind. It's one of Eric's favorite things! He got this recipe years ago from a lady that comes in the grocery store where he works and we've been making it ever since.
Here's What You Need
1 lb. ground beef, browned and drained
12 oz. diced bacon, fried & drained
Here's What You Do
1. Cook the bacon. Let it cool a bit, then dice it up.
2. Brown the hamburger.
I like to use my Pampered Chef Mix 'N Chop to crumble the hamburger. This little gadget to FAB! If you'd like to purchase one, click HERE.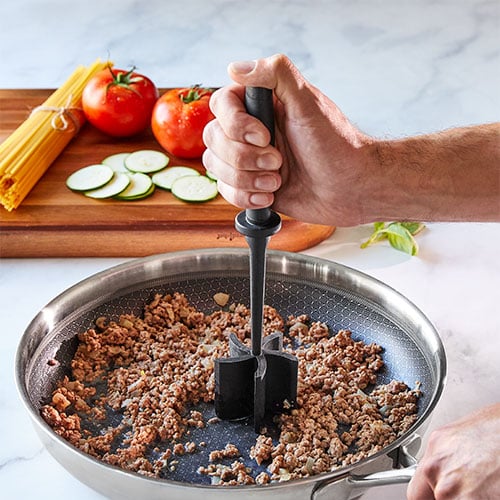 3. Dice the onion. Love to use the
Pampered Chef Food Chopper
for jobs like this.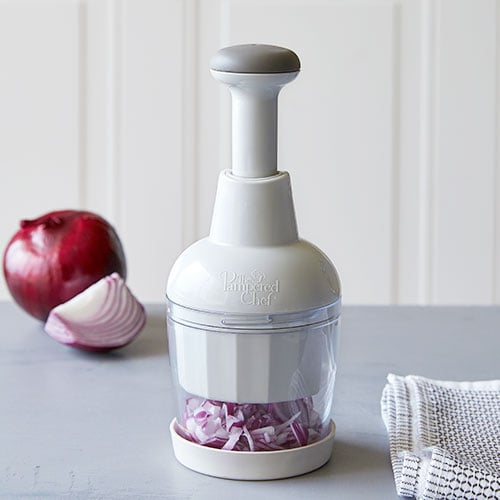 4. Mix all ingredients together.
5. Bake uncovered at 350 degrees for 1 hour.
Want to hear something great about this recipe besides the taste - you can mix ahead of time and refrigerated until baking time. As an entree, it serves 4-6. You could also serve it as a side at a summer bar-b-que. Enjoy!