Wait - is it really Monday already?!? I swear it was just Friday night like a blink of an eye ago! So I don't really have a ton of great pictures from the weekend, but I'll give you a rundown of what was happening in my life.
Friday night was a whole lot of laziness. I ended up working late and when I walked in the door I completely crashed. Luckily Eric had dinner taken care of. He whipped up one of our favorite salmon recipes I blogged about HERE. Love, love, love that recipe! It's quick, easy and oh so good.
Saturday morning we woke to pouring rain. They were calling for snow later in the day and the cold temperatures were moving in later too. When I checked my email the book club girls had already called off us getting together on Sunday. Everyone was anticipating waking up Sunday morning to ice and snow. I was going to Girls Night Out Saturday night and luckily we didn't call that off because when the rain stopped and all was said and done, no snow and no ice. We did get the freezing cold temps, but it is January so we can live with that.
Girls Night Out was a blast as always! Sherri, Carol and I gathered at Tracy's house for a wonderful home cooked meal and drinks. She had a new type of beer – Oculto. Yes, please.
And dessert! Tracy had picked up Clementine's Maple Bourbon with Candied Pecans ice cream. I just might have to sneak in Tracy's house and eat the rest of it when she's not home – it was that good!
After filling up on all the wonderful cuisine, we exchanged Christmas gifts with each other. I have so much new stuff to add to my Five on Friday favorites! Love the presents these girls give. They are always so heartfelt and personal. You'll definitely be hearing more about what I received in future posts!
We tried really hard to get a picture using my selfie stick, but it's harder than it looks guys! Eventually after we stopped rolling on the floor laughing, we just did the hold the phone out and click method.
I had high hopes that Sunday would be a productive day. Ended up – not so much. After church I came home and started taking the Christmas decorations off the tree in the family room (yes, my tree was still up) and thought I'd flip on the Making A Murderer documentary on Netflix that I'd read so much chatter about. Oh my goodness – OH MY GOODNESS! Let me just summarize the rest of the day by saying this. The tree is still standing and I've watched all 10 episodes. I could not stop watching! Have you seen it? What did you think? The Golden Globes is safely recorded on my DVR and I'll be seeing it tonight.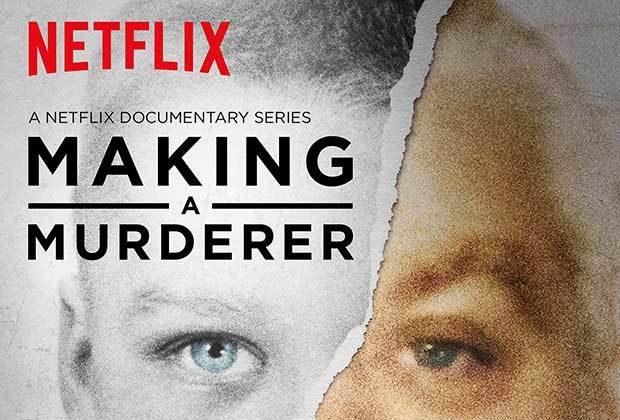 Hey – I do want to share something fun with you. Over the Christmas break I decided to become a Pampered Chef consultant. I love Pampered Chef!! I'm not thinking I'm going to be hosting a lot of parties, but I am going to have virtual parties from time to time. Like right now! If you have some Pampered Chef items you need and don't know a consultant to order from, now you do! Me!! I currently have a party open so if you need something, click HERE to order. I'll be sharing some of my favorite Pampered Chef items that I use when I post recipes (which is typically on Tuesdays). The party will close this Friday, January 15.

Have a great week! I'll leave you with this thought.
Check out what others were up to this weekend.