Hello friends! Welcome to Friday. We have had a pretty exciting week around here. On Wednesday we welcomed a new great nephew - Hunter William. He weighed 8 pounds and 10 ounces. Isn't he the cutest thing!! We're headed to my hometown this weekend to see him in person. My camera is charged and ready to go! More pictures on Monday.
Since it's Friday, you know what that means. Here's my Five on Friday list for this week ~
1. Oreo's New Flavor
Oreos have been mixing it up lately by introducing some new flavors like Pumpkin Spice and Red Velvet - well, get ready because come Monday you will be seeing yet another new version of this favorite treat The new flavor sandwiched between the chocolate cookies is chocolate creme with a dollop of vanilla

(think Hostess chocolate cupcake).

Sounds pretty yummy to me! Will you be giving them a try?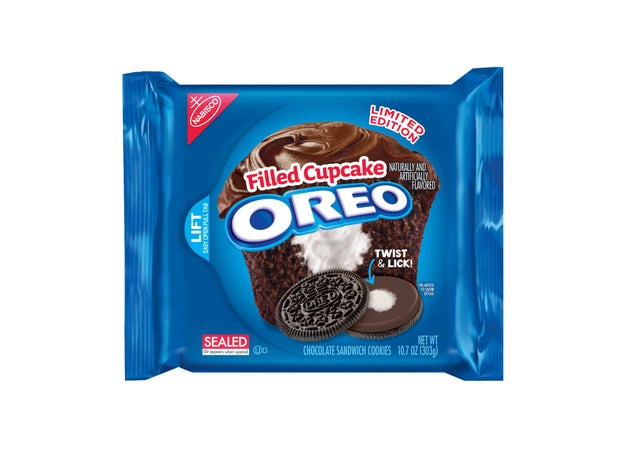 2. Chinese New Year
Get ready -- after you celebrate Mardi Gras this weekend, we have another reason to celebrate come Monday. Chinese New Year! Let the year of the Monkey begin! 2016 is the 4713th Chinese Year. Chinese celebrate this holiday for 16 days. I really think we should consider celebrating our New Year's for an extended period of time! Don't you?!?
3. Happy Meals
Have you picked up a Happy Meal from McDonald's recently? If so, you might have noticed that instead of the typical toy in the box you can now get a book. That's right, a book! McDonald's is including four different books in this experiment that's happening until February 15. Three of them are Valentine's Day themed: Clark the Shark Takes Hearts, Happy Valentine's Day, Mouse!, Pete the Cat: Valentine's Day is Cool. The fourth book is the classic Paddington. It is estimated that by the time this giveaway is over, McDonald's will have distributed 50 million children's books. That's a heck of a lot of happy meals!

I'm such a sucker for the Nicholas Sparks movies and another one is being released today - The Choice. Here's the Rotten Tomatoes summary: "
When feisty medical student Gabby Holland moves in next door to perennial ladies' man Travis Shaw, it sends them both on a romantic journey neither ever dreamed possible. Travis has always believed a serious relationship with a woman would cramp his easygoing lifestyle, while Gabby is all set to settle down her long-term boyfriend-until an irresistible attraction between the unlikely couple upends both of their well-planned lives. After a whirlwind courtship, Gabby and Travis wed and build a family together, making every decision hand-in-hand until one of them is forced to make the most important choice of their life alone. A poignant and life-affirming celebration of love, marriage and family that explores the most heart-wrenching question of all: how far would you go to keep the hope of love alive?" It's getting horrible reviews but it's still on my list of movies I want to see. Just can't pass up a sappy love story.
Have a great weekend! Are you going to a Superbowl party? We will be enjoying the game at home with Kayla and Ian. Hope you stop back by on Monday to check out my adventures from the weekend!