Hello, Friday!! I've been waiting for you all week! I'm off to Kansas City this weekend to help my friend Linda's daughter celebrate her 21st birthday. Whoop! Whoop! It's not often I get to party with a 21-year-old so I'm bumped. Hope I can keep up! If you missed my 21 thoughts for her, you can catch them
here
and
here.
Here's this week's Five on Friday.
1. Don't Wait Until the Last Minute To Do Your Makeup
Did you guys see Hannah Storm during the Green Bay Game last weekend? I laugh every single time I see this. I bet she's a gem to work for.
2. New Album
Mark Ronson's Uptown Special album launched on January 15. This is the fourth album by this producer-songwriter-musician. I'm in love with the song he did with Bruno Mars. There's also collaborations from Tronbone Shorty, the Dap-Kings and Kevin Parker.
3. Spicy Pretzels
The picture below looks like some ordinary pretzels, right? Well, don't let the picture fool you! These babies are SPICY pretzels. With the football playoff games and parties coming up, I thought I'd share this gem of a recipe with you. Easy to make and oh so good!
1 ½ lbs of tiny twist pretzels
1 Package Hidden Valley Ranch Mix
Preheat oven to 200°. Put pretzels in a large bowl with a lid. In a separate bowl, mix all other ingredients. Pour mixture over pretzels. Put the lid on the bowl and shake well for several minutes. Dump all the pretzels on a cookie sheet (they will all be mounded on top of each other—that's ok). Bake for 30 minutes and then stir them up. Bake for another 30 minutes.
4. AT&T Refund
If you use AT&T, you might be interested in this:
AT&T Mobility, LLC, has agreed to settle allegations that it charged mobile customers without their permission for third-party services like ringtones, wallpapers, and text message subscriptions for horoscopes, flirting tips, and celebrity gossip. Current and former AT&T customers who paid for unauthorized third-party charges after January 1, 2009 may apply for refunds.
The FTC has hired Epiq Systems to process refund requests for this case. You should not expect to receive your refund for at least 9 months. If you have questions, call 1-877-819-9692. Claims can't be taken over the phone, but you can request a paper claim form. Claims must be filed by May 1, 2015. Visit https://www.ftcsettlementatt.com/en/Claim to file your claim.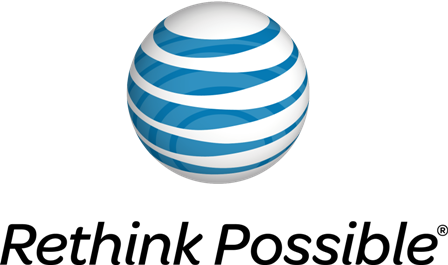 5. If only we could all live by this....
Have a great weekend guys! I'll be back on Monday to do a recap of my weekend in Kansas City celebrating Haley's birthday.
Follow my blog with Bloglovin