Let's hear it for the weekend!! Today is kind of a monumental day for me. It's the last day at my current job ~ the job I've held for over 20 years. Monday I'll be moving across the hall and working for a new boss and a different department. The change is both exciting and terrifying all at the same time! Wish me luck!
Before I head off to work, check out my five for this week ~
1. Oscars are Sunday!
The anticipation is growing and we don't have much longer to wait to see who will be taking home the golden statues. The Oscars are this Sunday! E! News is starting their countdown coverage at 1:30 pm ET. I'm hoping before Jimmy Kimmel begins his monologue I will have seen all nine best picture nominated films. Only two more to go! Will you be watching?
2. Kusmi Tea - Imperial Label
I found a new tea love this week ~
Kusmi Tea - Imperial Label
. Here's the product description from Amazon: "Imperial Label is a Sencha green tea from China combined with orange, cinnamon, liquorice root, and sea buckthorn berries. Kusmi Tea's Imperial Label takes its inspiration from a traditional Russian drink served since the 12th century and drunk as a remedy against the harsh winter conditions. Imperial Label is a comforting, healthy drink which contains sea buckthorn berries, rich in fatty acids that are extremely good for the skin. Sencha green tea is also famous for its high antioxidant levels. This unique blend boasts orange and cinnamon notes, the sweetness of licorice root, and the delicate yet distinctive taste of lemon and sea buckthorn. A hint of vanilla adds balance to the blend. Delicious as iced tea on hot summer days! Ideal for afternoon or as a dessert tea!" I've only experienced it hot, but definitely going to keep it in mind this summer when I'm drinking more iced tea.
We read
The Shack
several years ago for book club and I am so excited that the movie is coming out next week. If you like to read the book before seeing the movie, you might want to grab a copy and read up. It was a book I had a hard time putting down. I might read it again just to refresh my memory of the details. Here's the synopsis from Amazon: "Mackenzie Allen Phillips's youngest daughter, Missy, has been abducted during a family vacation, and evidence that she may have been brutally murdered is found in an abandoned shack deep in the Oregon wilderness. Four years later, in this midst of his great sadness, Mack receives a suspicious note, apparently from God, inviting him back to that shack for a weekend. Against his better judgment he arrives at the shack on wintry afternoon and walks back into his darkest nightmare. What he finds there will change his life forever."
I picked up this Asian Chopped Salad at our Sam's store this week and we loved it! There's lots of good stuff packed in this bag - savoy, green cabbage, carrots, celery, green onions, toasted slivered almonds and crisp wonton noodles. The tangy yet sweet sesame ginger dressing tops it off perfectly. Next time I might add in some chicken and call it a meal!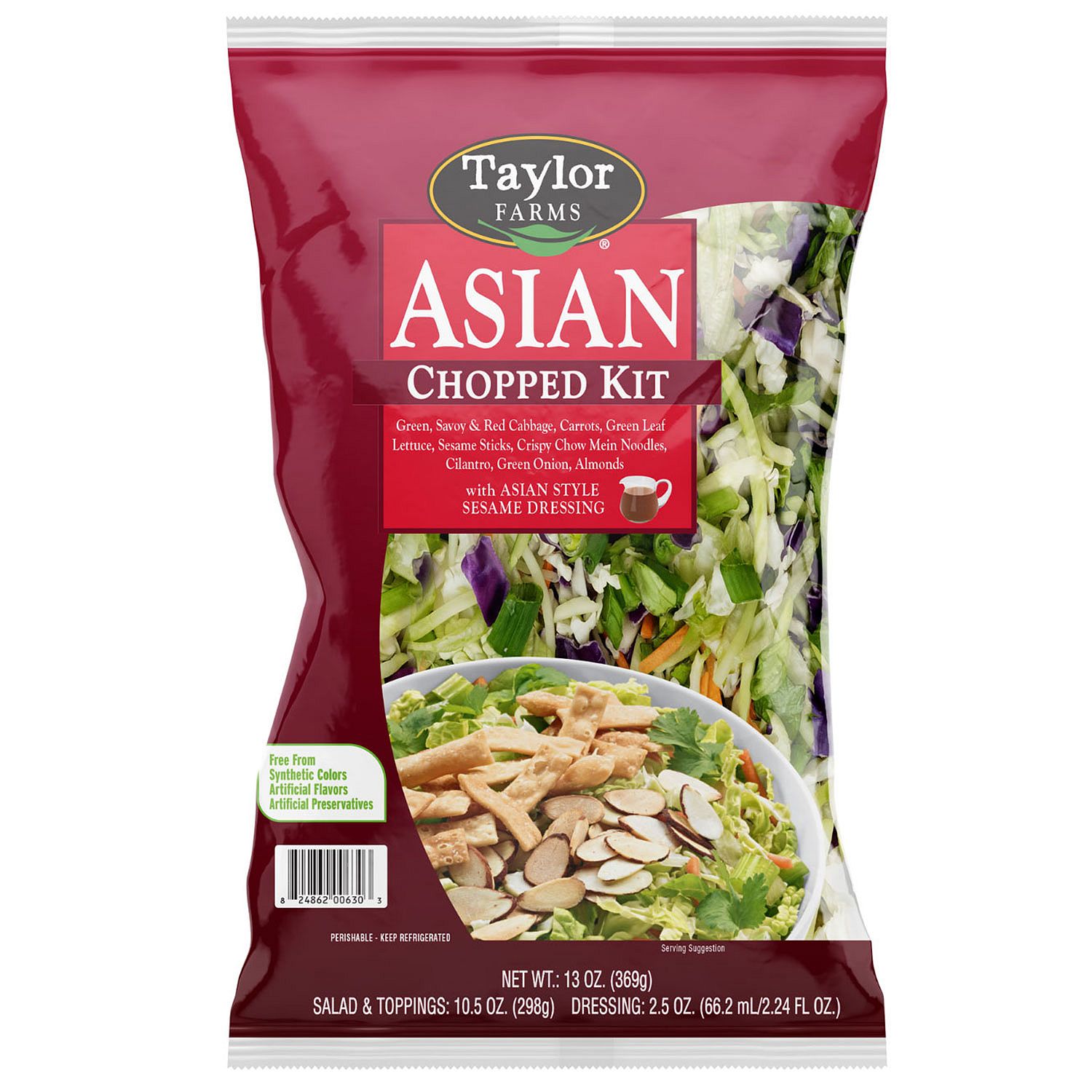 Hope you have a great weekend! I'm going to hang out with some work friends tonight and Eric and I are going to see Lion tomorrow morning. We're also excited to be having dinner with Ian and Kayla tomorrow night. Then Sunday is book club and the Oscars. With some luck, I'll be back on Monday to give you a complete rundown of the weekend. See you soon!
Why Girls Are Weird
This post contained affiliate links. I may receive a small commission if you click on the link and purchase. Thanks!