Oh my goodness - Friday is here. I face today with very mixed emotions. First, I'm always happy to see a Friday roll around! Love the weekends. But this Friday is the last day of work for my friend Janet, who has sat next to me for the last 18 years. It's hard to believe that when I arrive on Monday, she won't be at her desk and we won't be filling each other in on what we did this weekend. Not only have I sat next to Janet, we also have lunch together every day. Yes, Monday will be a bit different. Luckily for me the lady who is replacing her is absolutely wonderful and it will be fun sharing office space with her.
Now, on to the busy at hand -- this week's Five on Friday:
1. Nine Track Mind
Charlie Puth's debut album is released today and I can't wait to listen to the whole thing. I saw him on Ellen a while back and he just seems like the nicest guy and I love his voice! If you're not sure who he is, he's the one with the hit single "Marvin Gaye". I swear every time I hear that song I'm humming it all day long.
2. It's Your World: Get Informed, Get Inspired & Get Going!
Speaking of Ellen, I was catching up on some old Ellen's I had taped and saw Chelsea Clinton talking about the book she wrote for grade 5-8 readers. This book is a basic primer on social issues like education, poverty, women's rights, public health and the environment. She stresses the important of being proactive and involved when it comes to current events. Could be just the book to get your child interested in our world! From the looks of it on Amazon, it's getting great reviews.
3. Passport News
Guess what happened 10 years ago - 2006 and 2007 was when it became necessary to have a passport to travel to varies parts of the world where before you didn't need one. It was 2007 when the Western Hemisphere Travel Initiative went into effect which required a passport to travel from Mexico, Canada, the Caribbean and Bermuda. Sooooo, if you got your passport during that time for a trip you might want to check it now before vacation season is upon us and you have an expired passport in your hands. The State Department is expecting to be overwhelmed with renewals and the turnaround times to be slower than normal. Word to the wise: Plan ahead.
4. Peaky Blinders
Loving this show right now. As a matter of fact, I'm hoping to make a pretty big dent in the series this weekend. Anyone else watching it? This Netflix series is set in 1919 Birmingham, England and is about a fictional gangster family. Tommy Shelby is something to see! Really, he's something to see.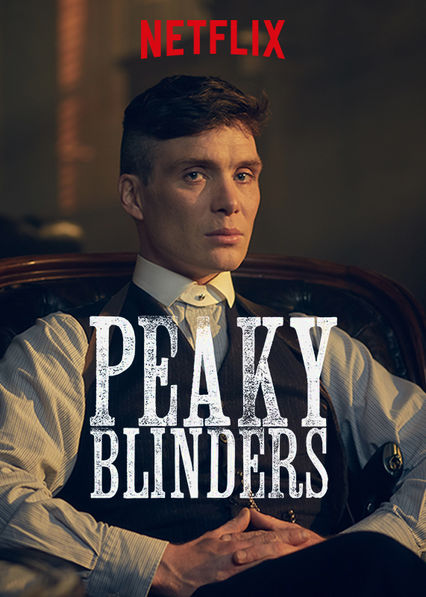 5. My kind of exercise...
Alright then ~ let's start the weekend! I received a very happy mail package yesterday from my dear friend Jackie. Check it out:
Yes, I'll be indulging in some Pearl vodka this weekend! I'm headed to a happy hour tonight for my retiring friend Janet and I have book club on Sunday. Other than that, I'm planning on soaking up some warmer temperatures here in St. Louis. Pop back in on Monday to read all about it. Have a wonderful weekend!