Happy Friday! We have had a momentous week at our house. On Tuesday we cancelled our cable service. I'm not going to lie, it was a frightening moment for me! But you know what, life went on. We purchased a hi def antenna and
Roko stick
, signed up for Sling and honestly haven't missed a beat. In all our TV excitement, I still managed to pull together five for today ~
1. National Doughnut Day
Wonder what to have for breakfast today? Swing by someplace and pick up doughnuts - it's National Doughnut Day! According to the National Calendar Day website, this day celebrates the doughnut and honors the Salvation Army Lassies, the women that served doughnuts to soldiers during World War I. Pop in Krispy Kreme or Walmart for a free doughnut treat today. Dunkin Donuts will give you a free classic doughnut with any drink purchase.
Late Night opens today and is definitely on my want to watch list. This movie features three of my favorites (Emma Thompson, Mindy Kaling and John Lithgow). Here's the synopsis from Rotten Tomatoes:
A late-night talk show host's world is turned upside down when she hires her first and only female staff writer. Originally intended to smooth over diversity concerns, her decision brings about unexpectedly hilarious consequences as the two women who are separated by culture and generation become united by their love of a biting punchline.
3. The Friends We Keep
Looking for a great summer read?
The New York Times
bestseller Jane Green, author of The Sunshine Sisters and The Beach House, has a new book that hit the stands this week. Amazon sums it be this way -
Evvie, Maggie, and Topher have known one another since college. Their friendship was something they swore would last forever. Now years have passed, the friends have drifted apart, and they never found the lives they wanted—the lives they dreamed of when they were young and everything seemed possible.

Evvie starved herself to become a supermodel but derailed her career by sleeping with a married man.

Maggie married Ben, the boy she fell in love with in college, never imagining the heartbreak his drinking would cause.
Topher became a successful actor, but the shame of a childhood secret shut him off from real intimacy.

By their thirtieth reunion, these old friends have lost touch with one another and with the people they dreamed of becoming. Together again, they have a second chance at happiness...until a dark secret is revealed that changes everything.

The Friends We Keep is about how despite disappointments we've had or mistakes we've made, it's never too late to find a place to call home.
Are you missing Taco Bell's Nacho Fries? Well, no need to miss them anymore! They are showing up on Taco Bell's menus nationwide starting yesterday. For only $1, you can get an order and begin dipping these tasty sticks into the nacho cheese that accompanies the order. Don't get overly comfortable ordering them because they are only here for a limited time.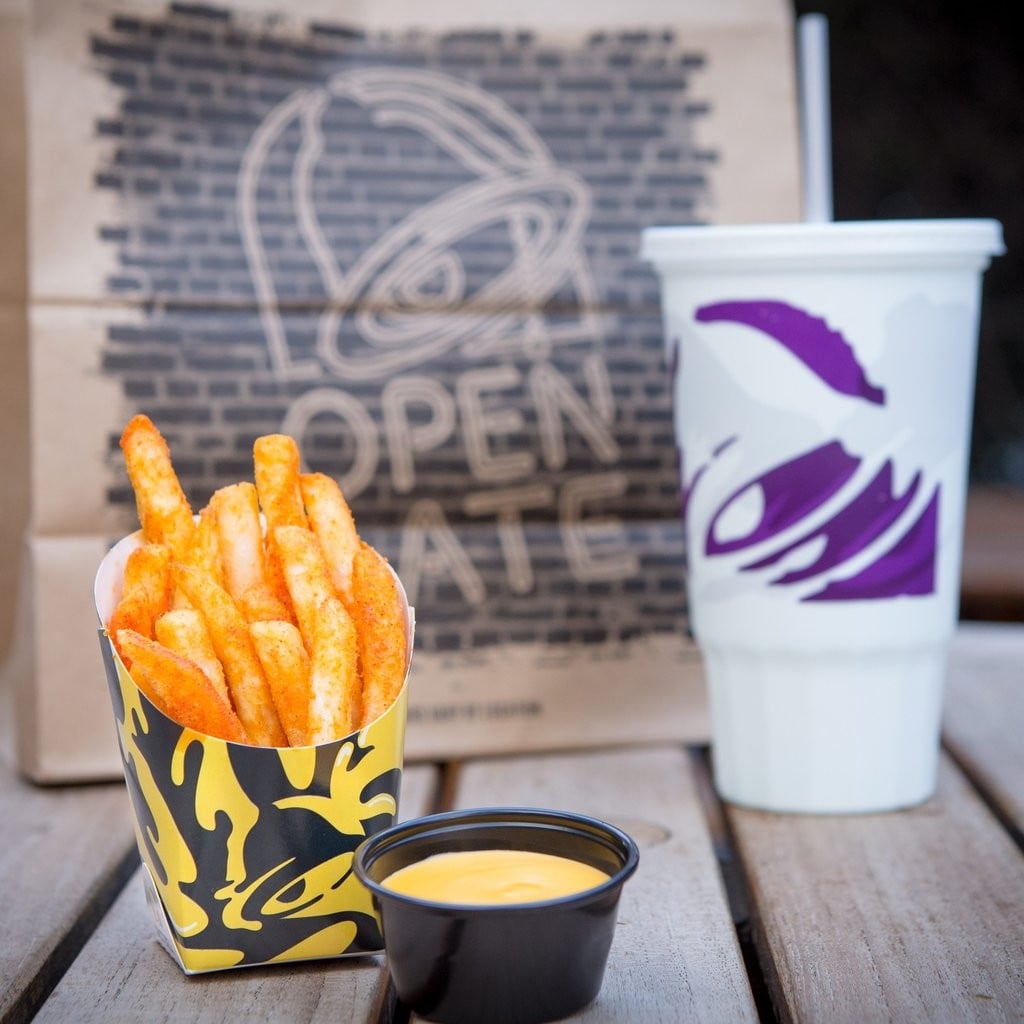 Have a great weekend! I have a friend arriving today and we are going to be doing some serious binge watching of The Handmaid's Tale. We'll also be dropping by a Joya pop up sales on Saturday. Then on Sunday we'll be planted in front of the TV to see the St. Louis Blues give it their all to win the Stanley Cup for the first time in franchise history. Fun times ahead!
This post contained affiliate links. I may receive a small commission if you click on the link and purchase. Thanks