Happy Friday! I'm just back from an epic trip to Vegas to see Aerosmith for my birthday. Can't wait to share the trip details with you, but today it's Five on Friday ~
1. A Beautiful Day in the Neighborhood
If you're not planning to see Frozen II this weekend, you might want to catch A Beautiful Day in the Neighborhood. I can't wait to see Tom Hanks in this one! Here's what Rotten Tomatoes says ~
Tom Hanks portrays Mister Rogers in A BEAUTIFUL DAY IN THE NEIGHBORHOOD, a timely story of kindness triumphing over cynicism, based on the true story of a real-life friendship between Fred Rogers and journalist Tom Junod. After a jaded magazine writer (Emmy winner Matthew Rhys) is assigned a profile of Fred Rogers, he overcomes his skepticism, learning about empathy, kindness, and decency from America's most beloved neighbor.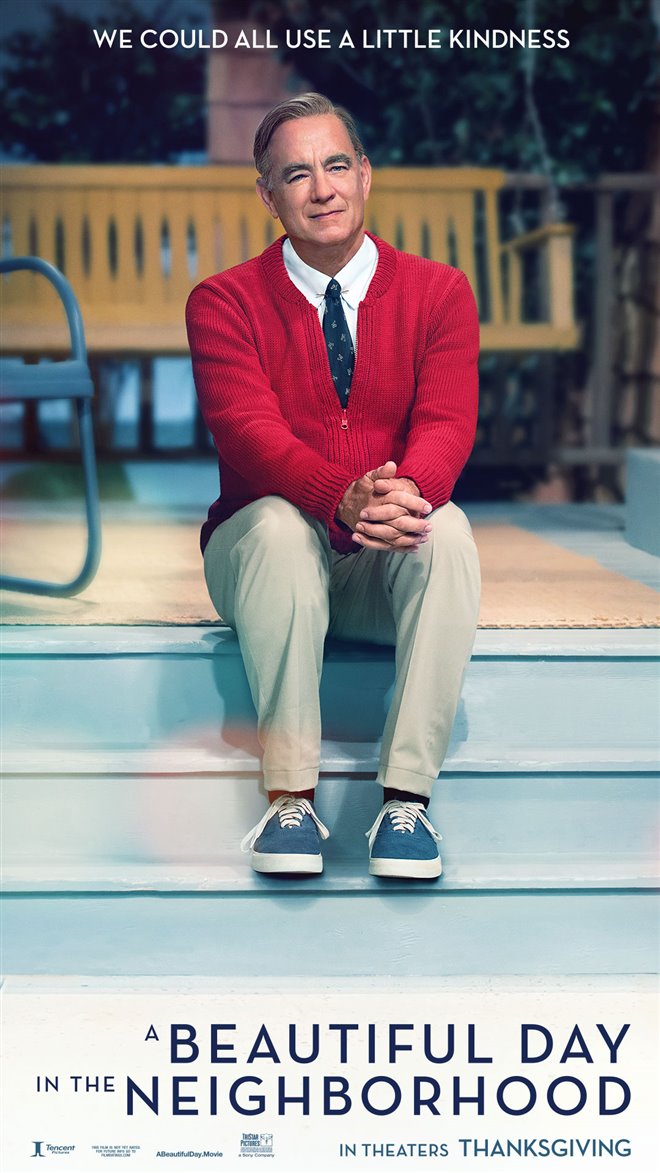 It's time to get those advent calendars ready. Have you noticed that the selection has exploded. I wish they would have had all the Lego options when my son was little. We had an advent calendar that you hung an ornament on a tree every day and the last day was the star on top. It was such a fun ritual! He would have freaked over the Lego Harry Potter advent calendar.
Get ready to kick up your leftover turkey sandwiches with this Hot Pepper Cranberry Jelly! Have some nice, soft rolls ready to load up with turkey, brie cheese and top off with a spread of hot pepper cranberry jelly. It's the best leftover sandwich you'll ever have!
4. Haley's Corker
Speaking of leftovers, do you ever have that little bit of wine left over and you really don't want to throw it away? Use the Haley's Corker to seal it up! You can even store your bottle on it's side and it won't leak. How great is that!?! It can also be used in your olive oils, syrups and vinegars. I recently started using these and they are great! You are going to want a few of these around your house!
5. How old am I????
Okay guys - have a great weekend. I'm catching up on laundry and unpacking my suitcase tonight. Then tomorrow I'm repacking for a trip to see friends in Jefferson City. Fun times ahead! Pop in next week to read all about it.
This post contained affiliate links. I may receive a small commission if you click on the link and purchase. Thanks