Another week has flown by -- this summer is going WAY too fast!! Here's some of the things I savored this week and want to share with you.
1. Trader Joe's Lavender Dryer Bags
These gems are the bomb! My friend Tracy's Christmas gift is a bag of her favorites things and a few years ago she introduced me to the Lavender Dryer Bags from Trader Joe's. Since then, I have always requested they return each year. These babies leave your towels and sheets smelling so refreshing. I love crawling into bed with fresh sheets and the wonderful smell of lavender.
Are you using
Ebates
? If not, you should really, really, really think about giving it a try. If you shop online at all, you could be getting free money. That's right folks - FREE MONEY. Click on Ebates above, sign up and check it out. Seriously, you have nothing to lose and only money to gain.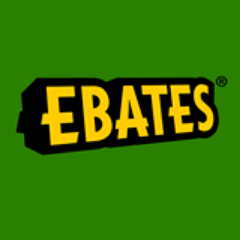 3. Roasted Sweet Potatoes
I'm in love with roasted vegetables these days. One of my favorites is roasted sweet potatoes. I found this recipe by Jessica Schumacher on allrecipes.com and we can't get enough of them.
Ingredients:
2 (1 ounce) packages dry onion soup mix
2 pounds sweet potatoes, peeled and diced
1/3 cup vegetable oil
Directions:
1. Preheat oven to 450 degrees F.
2. In a large bowl, toss the dry onion soup mix, sweet potatoes and vegetable oil until the sweet
potatoes are well coated.
3. Arrange the mixture on a large baking sheet. Bake in the preheated oven 40 to 50 minutes, or
until the sweet potatoes are tender.
That's it! Simple as can be and oh so good.
At this time a year ago my house was bustling with preparations for my daughter-in-law Kayla's bridal shower. Soon I'm going to be posting a more in-depth blog about the shower so visit again to hear and see all the details.

Enough said.