Happy Friday!! This week has been packed with sporting events (two Cardinal games and a Blues game) and I'm looking forward to a peaceful evening of resting tonight. It's been one of those weeks that flew by and I really need to step back for a minute and breath. So glad the weekend is here so I can do a little catching up! Here's my five for today ~
1. The Rolling Stones
Have you heard -- they are touring this summer!! And guess who has tickets?!? I do, I do, I do!! They are not coming to St. Louis, but they ARE coming to Kansas City and that's close enough for me to get there. This will be my first Stones concert and to say I am excited is an understatement. Are they coming to a city near you?
2. Nomad Flower Mugs
Just look at these
Nomad Flower Mugs
from World Market -- aren't they so adorable!! Now that the weather is getting warmer, I've had this vision of sitting on my front porch with a cup of tea some weekend morning reading my Kindle. When I saw these, I could actually picture them in my hand. It would be even better if I had some weekend guests to use the other three.
3. Sargento Balanced Breaks
Check out these little snack packs. I spied a pack in one of our refrigerators at work and tracked down the owner to see where she found them. (She got hers at Walmart.) Sargento has 4 selections of cheese/nut/fruit combos:
Cheddar Cheese with Cashews and Cranberries
Pepper Jack Cheese with Peanuts and Raisins
White Cheddar Cheese with Almonds and Cranberries
White Cheddar Cheese with Cashews and Raisins
They come in packs of 3 and have less than 200 calories per pack. I'm thinking they will make excellent snacks to go. I'm going to grab some for work too. Definitely getting some of these this weekend.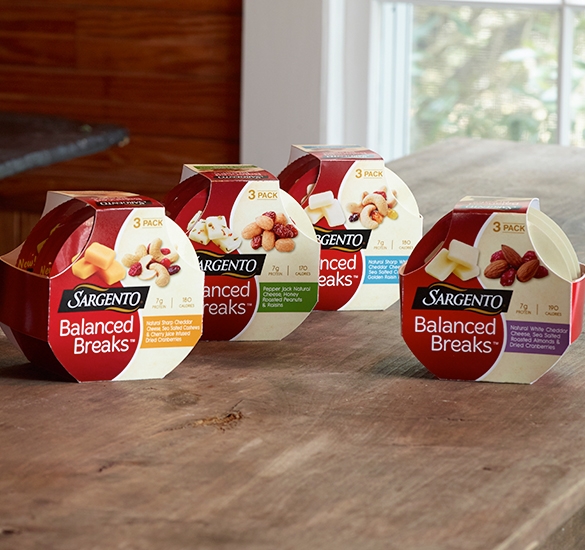 I'm participating in our Spring walking program at work where we have 12 weeks to walk 100 miles. I'm not one of the many who have a FitBit or some other device you wear to record your exercise activities, so I resorted to downloading a free app to track my miles. After a little research, I picked the free
Walkmeter app
. So far I'm loving it! By GPS, it tracks your walk and lets you know your walk time, distance, pace and calories burned. Not bad for free. Now I just need to figure out how to get more walking done.
5. Now that's a bad day.....
Hope you have a fantastic weekend!
Linking up with: