Hello! Man, am I glad to have a weekend so close. This week has been a bit cray cray. We had a dusting of snow on Tuesday morning and my normal 45 minutes commute in to work took nearly 3 hours. Yes, 3 HOURS!! Hope that only happens once this winter. I'm not normally a patient person so you can imagine how sitting in stop and go traffic for 180 minutes went. Glad the rest of the week was better!
Do you have plans for Valentine's Day? I don't have a clue what we're doing. Before I try to figure that out, here's five of my favorites for this week ~
1. Supper Club
A few of my friends from the neighborhood decided to start a little supper club and the first gathering was held at my house last night. It was fun breaking bread and being able to chat for a bit. I made a couple soups that I've blogged about (Tuscan Tortellini Soup and Loaded Potato Soup). Added a Mungo salad and it was a delicious meal on a cold, winter night. Literally the whole meal came together in about an hour. I'm so glad we decided to start getting together once a month!
2. Pampered Chef Brownie Pan
I have a new favorite pan in my kitchen - the Pampered Chef Brownie Pan! For dessert at supper club I whipped up a box brownie mix and baked them in my new brownie pan. They were wonderful! The brownies baked at 325 degrees for 25 minutes and they were perfect. I placed a brownie in a dessert bowl, plopped a scoop of ice cream on the side and drizzled chocolate sauce on top. If you don't have one of these pans, you need one!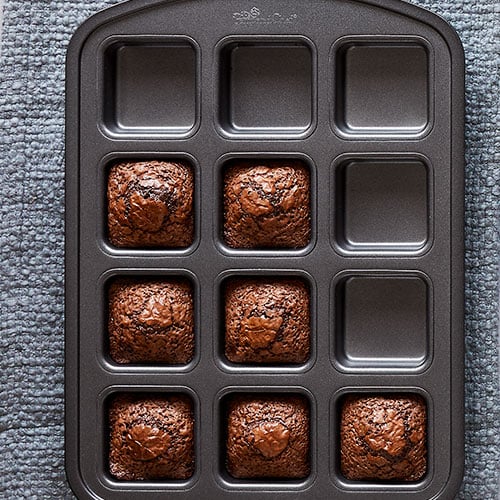 3. Bai Waters
I've been hearing some great things about Bai waters and I'm excited to try them. They only have 5 calories and no artificial sweeteners, colors or preservatives. There is about as much caffeine in a bottle as a cup of green tea. Water is not one of my favorite things to drink, but I think one of these lightly carbonated antioxidant infusion bottles in interesting flavors (black cherry, blood
orange, pineapple and pink grapefruit) might just have me drinking more water. Have you tried them?
4. Hello Breath Spray
If you think you might be doing some kissing this Valentine's Day and want fresh breath, or you just would like to have some breath spray at your desk in case you have garlic at lunch, check out this natural Hello Breath Spray. One spritz and your ready to go. You can choose Mojito Mint, Pink Grapefruit Mint or Super Mint. The variety pack has all three. They are available from Amazon (HERE) or Walgreens. Now pucker up!
5. In honor of February 14
Hope you have a wonderful weekend!