Happy St. Patrick's Day! Did you remember to wear your green today? Glad you stopped by and joined
me and Vanessa ov
er at
X-tremely V
for Thinking Out Loud Thursday!
Did you watch the Bachelor finale on Monday night? I had a little viewing party at my house and we had a great time sharing the most dramatic finale ever! Since then, I've been thinking about the whole bachelor/bachelorette franchise and some advice for those thinking about applying to be a contestant in a future season. That's what I'm thinking out loud about today.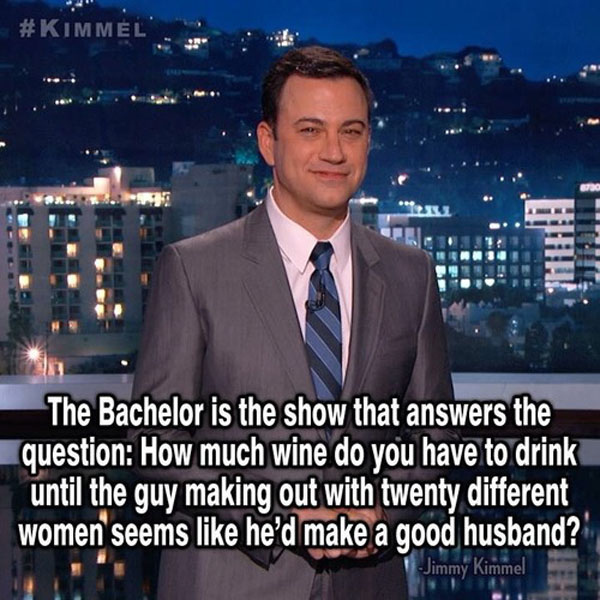 ~ Know what you're getting into.
If you hear it once, you hear it a thousand times on this show, "I didn't know it was going to be like this." Usually this is followed by some tears and sniffles. Seriously?!? Well guess what -- if you didn't know what you were getting into, it is nobody's fault but your own. Have you never watched the show before?!? There's 20 seasons floating around out there -- check them out! Know what you're getting into before you sign the contract to participate.
~ Don't try to make yourself look better by making someone else look bad.
Ummm, Leah. Just because the love sparks weren't flying between you and Ben, don't go trying to make someone else look bad. So girls, use this as an example. Concentrate on your relationship and making it strong, not trying to tear down what someone else might have. It will come back to bite you in the bottom. Karma -- it will get you! Oh, and by the way, when the cameras are taping your conversations there's a good chance it will be on national television. No need to act shocked that the other girls find out what you did and said.
~ Know what you look like when you cry.
There have been some really, REALLY, ugly criers on the show. And let's face it, at one time or the other if you're on the show there is a very strong likelihood that you are going to be crying to the camera. So before you step out of that limo, do a little fake cry in a mirror and check out what you are going to look like. And for goodness sake, pack some tissues!! Try to figure out how to shed those tears without looking like these girls ~
~ Leave your chickens at home.
Can't wait to see how the next season plays out. You better believe that I'll be sitting here watching the next group of contestants and their train wrecks happen right before my eyes. What about you? Are you a fan of the show? Happy with Ben's selection?
Now it's your turn ~ share with us what you're thinking out loud about today! Link up your favorite post(s) from the week below and let us read all about it.
Enjoy more Thoughts for Thursday at
This post contained affiliate links. I may receive a small commission if you click on the link and purchase. Thanks!