Oh my goodness -- weekends just go by way too fast! I took a vacation day on Friday to help my sister-in-law out with a surprise for my brother. She planned an overnight in Nashville and Eric and I got to watch three of their kids. Friday morning they dropped off their 1 (almost 2) year old, 2 year old and 7 year old. My goal was to keep them alive and unharmed for 30 hours and we did it!! We even managed to have quite a bit of fun too!
Friday we took all the kids to see Ferdinand. My hope was we would be the only ones in the theater. The plan almost worked -- there were three other people in the theater. So close. After the two little ones got full of popcorn, we headed to the lobby to play while Eric stayed in the theater with the 7 year old, Kayden. Kayden and Eric gave the movie a thumbs up!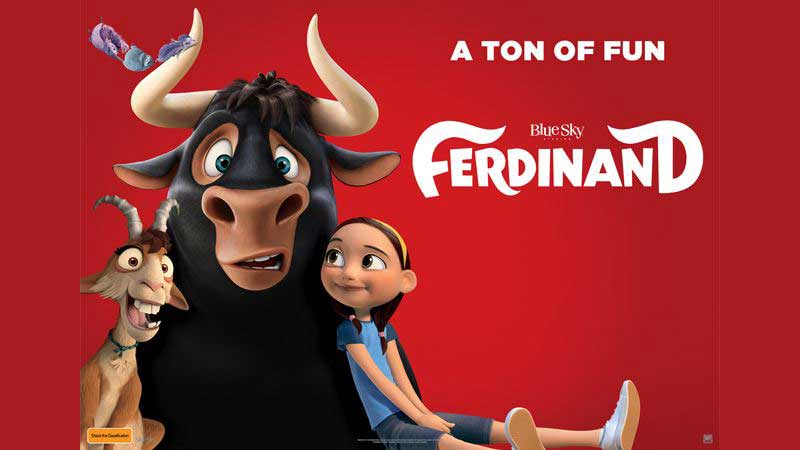 One thing that really saved me several times was the chalkboard tablecloth my friend Tracy gave me. The kiddos loved sitting at the table and drawing. This thing is awesome! If you want one for your house, check it out
HERE
.
Saturday morning we fed everyone pancakes and headed to Monkey Joe's. Have you ever been to a Monkey Joe's? It's like Chuck E. Cheese on steroids! The place is full of huge blowups for climbing, jumping and running. There was a toddler area for the little guys, but it wasn't long before my 2 year old nephew, Liam, was ready to hang with his older brother. I think his smile in this pictures says it all.
The weather was great in the afternoon so we were able to hang outside after lunch and soak up the sun. It felt great to be outside and not have to be bundled up in winter wear. Spring please get here quickly!!
After the kiddos left for home, I lounged on the couch and started watching Grace and Frankie. I told you on Friday that it was going to take everything I had not to binge the entire season. I'm so proud of myself for stopping after five episodes! Just love that show.
Eric was off work on Sunday so we had a date day. After church we went to our favorite lunch spot, Peel. Man, their wings are so scrumptious! I love the fact that Eric is as big a foodie as I am. We shared a couple entrees just so we could try more things. YUM!
After filling our bellies, we headed to the theater to see 12 Strong. It was good, not super great. That's not to say that I don't have so much respect for the men and women who are in the military and fight for our freedom. Some of the scenes were fairly graphic and I can't imagine living through that in real life.
Sunday evening I started reading a book Kayla gave me for Christmas -
Outlander
. I think I'm late to the Outlander party. Wow -- it's good. Made me wish I didn't have to go to work on Monday and I could hang in bed and read all day. It's long and I'm a slow reader, so I might be reading this one for a while. But I think it will be worth it. Have you read it?
Hope your weekend was a good one. We are only going to have this warm break in winter for a few days and then they are calling for snow again by next weekend. Ugh!! So glad I was able to enjoy it while it was here!