Hey there! How did May get here so fast?? We have totally skipped spring and jumped right into summer. With temperatures in the 80s, it's been so tempting to turn on the air conditioning. We have been able to hold off because it cools down in the evening making sleeping with the windows open pretty darn perfect. I just love waking up to the cool breeze blowing in and the birds singing outside!
The prediction is we will have great weather this weekend and I can't wait to have a few days off to enjoy it. Before we head off into the weekend, here's my five for this week ~
1. National Star Wars Day
Star Wars fans - this day is for you! I know you are counting down the days until the new Solo movie is released on the 25th of this month. Until then, may the fourth be with you. Fun fact - here's something I read, "Star Wars fans didn't first introduce the often quoted phrase on May 4. It was 1979, and Britain elected the first female Prime Minister, Margaret Thatcher. On May 4, the day she took office, the Conservative Party placed an advertisement in The London Evening News, which read, "May the Fourth Be with You, Maggie. Congratulations." Who knew!?!
2. Nestle's Cheesecake Factory Creamers
Have you seen these new creamers in your grocery store? I, personally, am not a coffee drinker, but these flavors sound so good I just might become one. Who could pass up these two sweet flavors? If you're planning a Mother's Day brunch, you might want to pick up one of these as a nice surprise.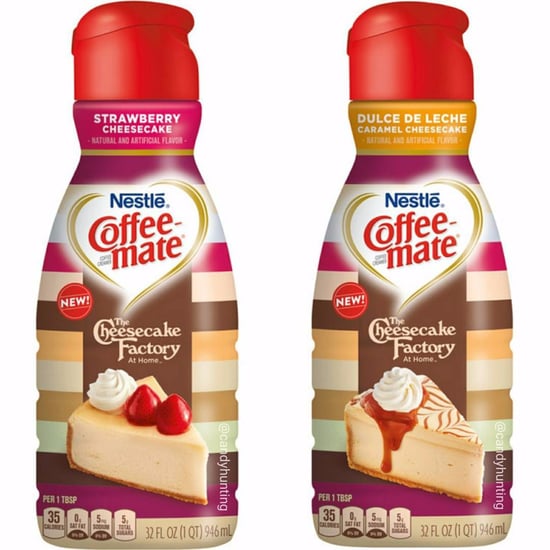 3. Lies That Bind Us
Are you an Amazon Prime member? I used my free Amazon First Read for May to get Lies That Bind Us. Guys, I can't put it down! I'm only about one third of the way through it, but so far I'm loving it. Here's the synopsis from Amazon, "Jan needs this. She's flying to Crete to reunite with friends she met there five years ago and relive an idyllic vacation. Basking in the warmth of the sun, the azure sea, and the aura of antiquity, she can once again pretend—for a little while—that she belongs. Her ex-boyfriend Marcus will be among them, but even he doesn't know the secrets she keeps hidden behind a veil of lies. None of them really know her, and that's only part of the problem.
Then again, how well does she know them?
When Jan awakens in utter darkness, chained to a wall, a manacle around her wrist, her echoing screams only give her a sense of how small her cell is. As she desperately tries to reconstruct what happened and determine who is holding her prisoner, dread covers despair like a hand clamped over her mouth. Because, like the Minotaur in the labyrinth in Greek myth, her captor will be coming back for her, and all the lies will catch up to her…"
Sound good to you? Click
HERE
to purchase your copy.
4. Tully
I'm excited to see Tully, which opens today. Here's how Fandango summarizes this flick, "A new comedy from Academy Award®-nominated director Jason Reitman ("Up in the Air") and Academy Award®-winning screenwriter Diablo Cody ("Juno"). Marlo (Academy Award® winner Charlize Theron), a mother of three including a newborn, is gifted a night nanny by her brother (Mark Duplass). Hesitant to the extravagance at first, Marlo comes to form a unique bond with the thoughtful, surprising, and sometimes challenging young nanny named Tully (Mackenzie Davis)."
5. We all have that one friend.....
Have a wonderful weekend! Tonight is our final Scandal night. I don't know what makes me sadder - the end of the series or not having the show to watch with my friends anymore. The rest of the weekend I have some fun projects I need to get wrapped up. Pop back in next to read all about it.
The Blended Blog
This post contained affiliate links. I may receive a small commission if you click on the link and purchase. Thanks