Happy Friday! Are you all adjusted from the time change last weekend? I'll never get used to leaving work in the dark, but I just keep thinking that every day we are one day closer to spring and the light will return to my life!
Ready for my five for today? Here you go ~
1. Chalk Table Cloth
With Thanksgiving less than two weeks away, I decided to share some things you might "need" for your holidays this year. My friend Tracy gifted me a chalk table cloth a few years ago and I love it! I always throw it on a table at Thanksgiving with sticks of chalk and the kiddos stay busy for hours. I've also used it at parties to write messages and identify treats being served. My nephew, Kayden, also enjoys it when there's math problems written all over it and he can answer in chalk. Need one at your house? Click
HERE
to get your own.
Remember the Halloween pillow covers I got? Well, check out the
Thanksgiving ones
! I absolutely love adding these to my decor for this season! I'm going to use the same pillows inserts I had for the Halloween pillows and just change the covers to these Thanksgiving ones. For only $26.99 for six covers, they are pretty economical too.
Are you tired of watching Hallmark Christmas movies but don't have your fill of Christmas movies just yet? Step on out to the theaters because The Grinch opens today! Here's the synopsis from Rotten Tomatoes ~
Each year at Christmas they disrupt his tranquil solitude with their increasingly bigger, brighter and louder celebrations. When the Whos declare they are going to make Christmas three times bigger this year, the Grinch realizes there is only one way for him to gain some peace and quiet: he must steal Christmas. To do so, he decides he will pose as Santa Claus on Christmas Eve, even going so far as to trap a lackadaisical misfit reindeer to pull his sleigh. Meanwhile, down in Who-ville, Cindy-Lou Who-a young girl overflowing with holiday cheer-plots with her gang of friends to trap Santa Claus as he makes his Christmas Eve rounds so that she can thank him for help for her overworked single mother. As Christmas approaches, however, her good-natured scheme threatens to collide with the Grinch's more nefarious one. Will Cindy-Lou achieve her goal of finally meeting Santa Claus? Will the Grinch succeed in silencing the Whos' holiday cheer once and for all?
4. Hot Cocoa Hershey's Kisses
Looks like the new IT flavor this winter is going to be hot cocoa - which is fine by me!! Look what Hershey's did. They have created milk chocolate kisses filled with marshmallow creme. Oh.My.Gosh! Doesn't that sound like a little bit of heaven all wrapped up in a cute brown and white polka dot wrapper. It's the first time in 10 years that Hershey's is launching a new seasonal flavor and I'm betting they were worth the wait.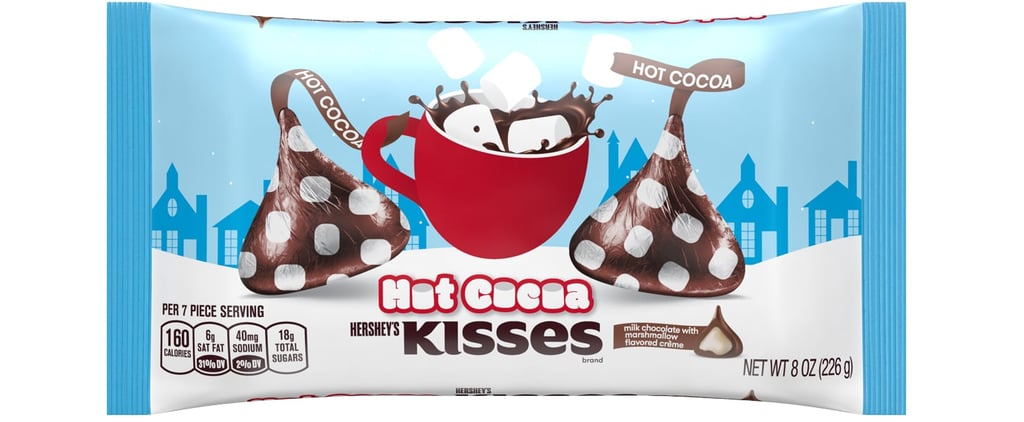 Have a great weekend! I have a bunch of chores to plow through and hoping to get the Halloween decoration switched out for our Thanksgiving ones. Am I the last one to get their Halloween decorations taken down? I'll also be spending time in my craft room working on some pirate decorations for a little boy's birthday party. Hope you pop back in on Monday to see how it all went down.
This post contained affiliate links. I may receive a small commission if you click on the link and purchase. Thanks