Happy Friday! This weekend came fast - and I'm not complaining about it! I missed last Friday's Five because we were out of town. If you missed reading about our trip, you can get the recap
HERE
. Meanwhile, here's my five for this week ~
1. The Call of the Wild
Opening today is Harrison Ford's latest film, The Call of the Wild. It's rated PG, so it should be a good family flick. Regal Cinemas is offering the My Way Matinee which is a sensory-friendly screening that features lower sounds and brighter lights. Check their
website
to find movie times near you. We've seen the previews for this film and they look pretty adorable. Here's the synopsis from Fandango ~
Adapted from the beloved literary classic, THE CALL OF THE WILD vividly brings to the screen the story of Buck, a big-hearted dog whose blissful domestic life is turned upside down when he is suddenly uprooted from his California home and transplanted to the exotic wilds of the Alaskan Yukon during the Gold Rush of the 1890s. As the newest rookie on a mail delivery dog sled team--and later its leader--Buck experiences the adventure of a lifetime, ultimately finding his true place in the world and becoming his own master.
2. Cookie Pop Popcorn
Sam's comes through again on the snacking scene. They have exclusive rights to popcorn covered in Oreo cookie crumbles, drizzled with Oreo cookie cream and all covered with melted chocolate. Talk about salty-sweet heaven! A bag of this goodness will be going in my cart on my next trip to Sam's. Have you tried it yet?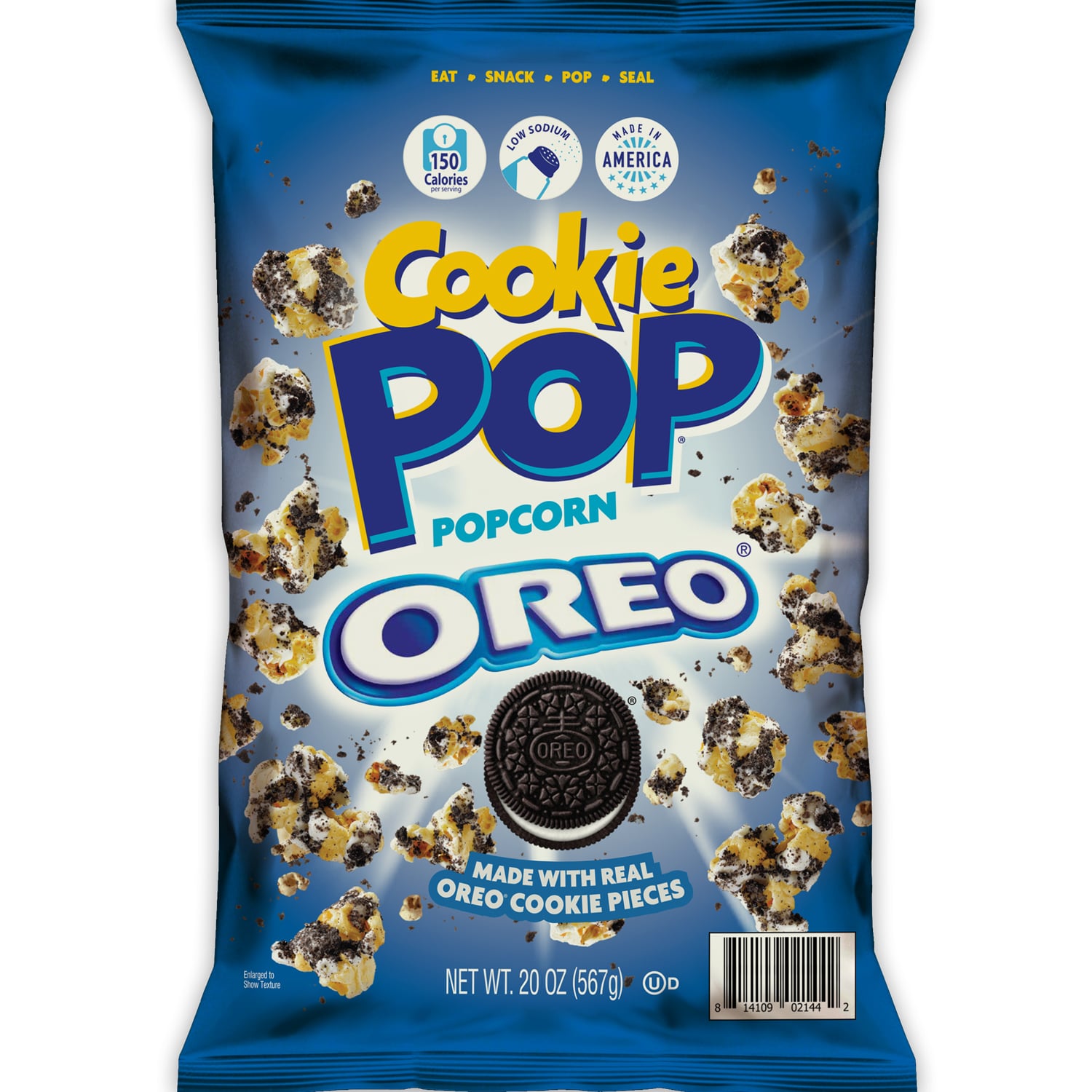 We didn't have under cabinet lighting at our house - that is until we got these wireless puck lights! My friend Sherri introduced me to them and immediately after I left her house I placed an order for some. They come in a 6-pack and literally can be installed in 10 minutes. Everything you need to get these babies up and running comes with the order (batteries and mounting tape). They even have a selectable dimmer so you can choose how bright you want them to be! Love them!
Melanie Shankle's new book, On The Bright Side, releases on Tuesday, February 25 and I'm pretty excited to get it in my hands. Maybe it's the lack of warm, sunny weather, but this time of year I need a little pep talk to keep my spirits high. I'm thinking this book might be just what I need. She says, "It's all about friendship, love, life and being true to who God created you to be.". Here's the summary from Amazon ~
Big Mama blog founder and New York Times bestselling author Melanie Shankle helps us sort through our questions about being true to ourselves in a world gone crazy and what matters the most in the end.
These days, so many voices tell us what to do, what to think, and what kind of parent or friend or spouse to be that it's easy to feel overwhelmed and defeated. Somewhere in the midst of online arguments and crazy politics and the ups and downs of life, we've lost sight of the gifts that are all around us: kindness, love, mercy, and joy.
In On the Bright Side, Melanie Shankle reminds us of the unchanging principles we can count on in a changing world. These are lessons that Melanie has learned along the way about how to find all the joy that life has to offer - and why encouragement is never something to keep to ourselves. Exploring topics such as dealing with comparisons, when life doesn't turn out like we expected, and how to find your people, Melanie invites us to lead with love in all areas of our lives.
This delightful memoir highlights the joys of life told in Melanie's down to earth, relatable, and totally enjoyable style. On the Bright Side is a how-to guide to knowing - and living - what matters most.
5. Just trying to help....
Hope you have a wonderful weekend! I'll be finishing the book we're reading for book club Monday night (nothing like waiting until the last minute!) and going to see the St. Louis Battlehawks in their very first home game! Having football back in St. Louis is making me pretty darn excited! Hope you pop in next week to read all about it.