Happy Friday! This has been a whirlwind of a week over here and I'm happy to see the weekend arrive. Excited to share my five with you today ~
1. The Crown
We can all use a little something to look forward to and Netflix gave me something yesterday. The fourth season of The Crown will be released on November 15. The preview shows us a glimpse of the upcoming season which includes the courtship and wedding of Prince Charles and Diana. Actress Emma Corrin will be playing Princess Diana during the early days. Who else is excited?
2. Cinnamon Toast Crunch Cinnadust
I'm so glad I'm a Sam's Club member because Cinnamon Toast Crunch Cinnadust is premiering there in September! Can you imagine how good this stuff will be sprinkled on toast, cookies and ice cream! Don't worry - if you don't have a Sam's membership, it will be showing up at other retailers in early 2021.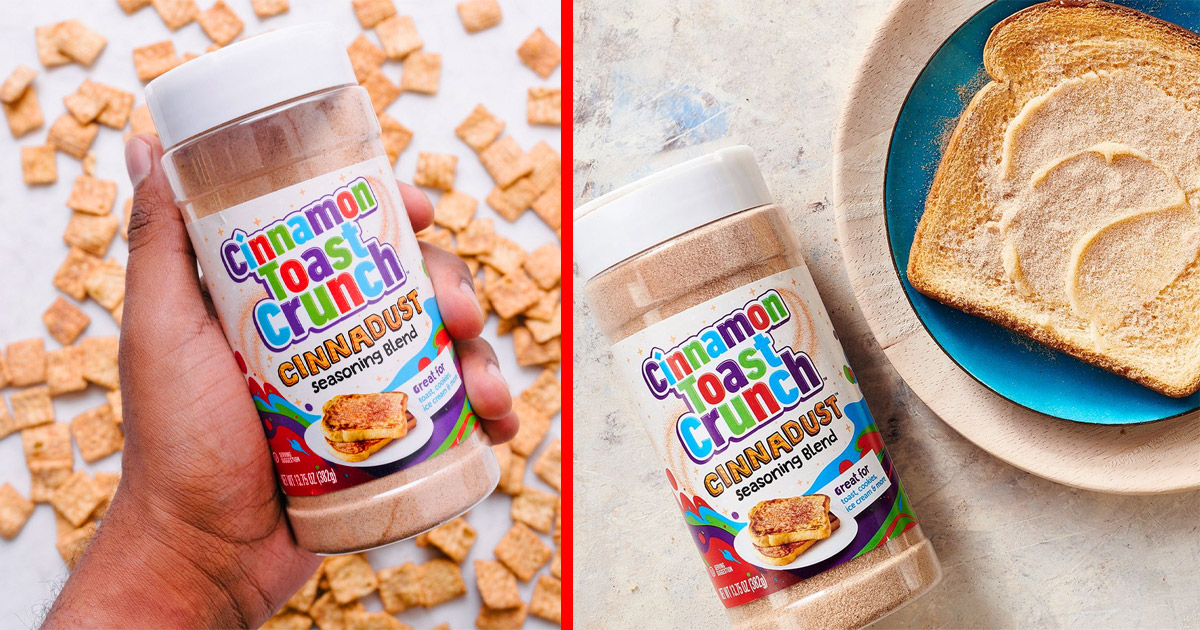 3. Royal
Danielle Steel's newest book was released this week and is titled
Royal
. I just love her novels! Here's the summary from Amazon ~
As the war rages on in the summer of 1943, causing massive destruction and widespread fear, the King and Queen choose to quietly send their youngest daughter, Princess Charlotte, to live with a trusted noble family in the country. Despite her fiery, headstrong nature, the princess's fragile health poses far too great a risk for her to remain in war-torn London.
Third in line for the throne, seventeen year-old Charlotte reluctantly uses an alias upon her arrival in Yorkshire, her two guardians the only keepers of her true identity. In time, she settles comfortably into a life out of the spotlight, befriending a young evacuee and training with her cherished horse. But no one predicts that in the coming months she will fall deeply in love with her protectors' son.
She longs for a normal life. Far from her parents, a tragic turn of events leaves an infant orphaned. Alone in the world, that child will be raised in the most humble circumstances by a modest stable manager and his wife. No one, not even she, knows of her lineage. But when a stack of hidden letters comes to light, a secret kept for nearly two decades finally surfaces, and a long lost princess emerges.
A fascinating story of family and royalty, and an unforgettable portrait of an extraordinary young woman and the man who brings her home, Royal is an exhilarating work from America's most beloved storyteller.
4. Here's Something Good
Have you tuned in to this podcast before? I listen to it each morning and it's a great way to start the day! In their short episodes (under 10 minutes), you get a dose of good news. Monday through Friday you can hear inspiring stories, helpful hints and shared stories. It's a great way to start your day on the positive side of things!
5. Looking ahead...
Now let's get this weekend started! I'm helping with a wedding on Saturday so the last few days have been busy getting ready. So many couples have had to push their wedding dates off this year. We're lucky that this one can happen outside and they kept the guest count low enough so social distancing won't be a problem. Hope you have something fun going on. See you next week!