I can't believe it's Thursday already! This week is going by far faster than I had hoped it would. My to-do list doesn't have much scratched off and I'm headed out of town after work on Friday so today is going to be one busy day!
With Memorial Day this weekend, I'm thinking out loud today about summer. Even though the time between Memorial Day and Labor Day is packed with so many fun activities, it seems each year I let it slip by without doing some of the things I really enjoy. This year I want to be more intentional with my time and really try to enjoy the things I love doing in the summer. Here's a few items on my summer bucket list:
~ Eat More Meals Outside
I love sitting on the back patio to eat dinner, but it seems like we rarely do. And honestly, I don't even know why we don't! So if you come over to visit at dinner time and we don't answer the door, check around back. Hopefully we'll be sitting on the patio enjoying our meal.
This is definitely NOT my patio -- but a girl can dream, can't she?!?
~ Riding Our Bikes More
Eric and I both have bikes and we love to ride around the neighborhood,
but for some reason we don't do it as often as we would like to. There is something about riding a bike that brings back all my fun childhood memories. Definite mood booster!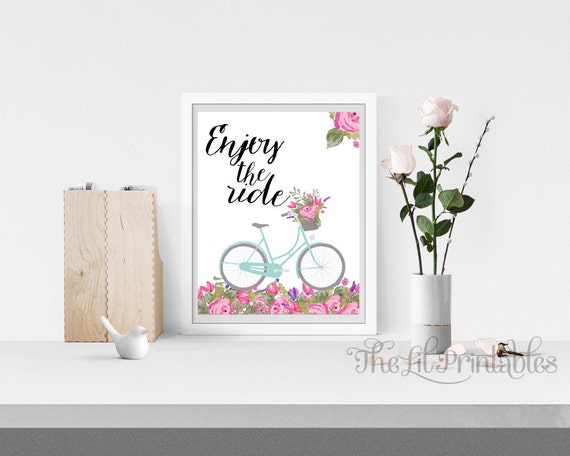 Print available HERE
~ Using Our Fire Pit
Do you have one of these babies? I love sitting outside on a nice summer evening staring into the fire in our fire pit. On a really good night, I'll actually have s'more ingredients and we can toast up a tasty dessert.
You can purchase this one HERE
So what's on your summer bucket list?
Enjoy more Thoughts for Thursday at