Holy cow -- it's Tuesday and I'm just now getting to my weekending post. I have to be honest, I could have wrapped it up on Sunday night but I was really enjoying laying on the couch watching TV and reading. Sometimes it just feels good to have some down time!
Friday night Eric and I had a little movie date. We had both been excited to see I Feel Pretty, so that's what we decided to see. Now, I wasn't expecting an Oscar winning movie, but I did feel a little let down. This film just seemed flat to me. It had funny parts, but nothing really pushed it over the hump. I gave it a 7 out of 10, Eric's rating was a 6. Did you see it? What did you think?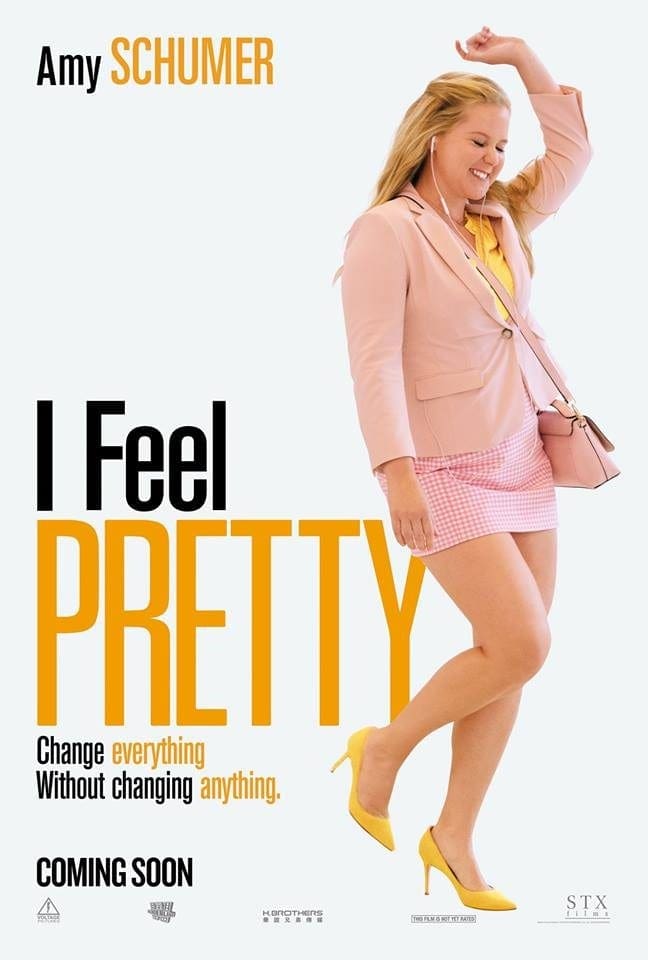 Speaking of feeling pretty -- I'm so over Carrie Underwood's face saga. I'm sorry that she fell. Sorry that she had to have stitches on her face. But Carrie - some people are grossly disfigured and there is nothing they can do about it. This was your chance to step up and say, "Hey, whatever you look like on the outside is okay." Instead you hid your scars and acted like you just couldn't be seen in public because of them. Doesn't she know it's what is on the inside that truly counts?!? That new little line on your face doesn't make you less of a person. Get over yourself! (I'll step off my soapbox now.)
Saturday is a complete blur. Eric had to work and I piddled around the house flitting from thing to thing and not really accomplishing much of anything. I did get my 2018 Spring Bucket List done. If you missed it, you can catch it
HERE
.
On Sunday, Eric once again had to work. Ian, Kayla and I headed to Montgomery City for the Historical Society's Bi-Centennial Celebration. Turns out, my ancestors were one of the first families to settle in Montgomery County. Many of the townships had displays set up which dated back many years. It was a fun afternoon spent with my parents and well worth the trip.
Sunday night I did a whole lot of nothing. I did start watching a new series from Netflix - Broadchurch. This BBC, highly acclaimed, series is in it's third season so I have plenty of catching up to do. Season 1 is an 8 part series focusing on the murder of a young boy in Dorset. It weaves into the story several of the small town residents as the detectives try to solve the crime. I'm three episodes in and can't get enough!
That puts a wrap on the weekend. Hope you had a nice one and your week is off to a good start. I'm looking forward to the upcoming weekend because we are actually supposed to see the sun!