Happy Friday! I'm on vacation today! Since our trips got canceled this year, I decided to turn a few vacation days into long weekends. The plan is working wonderfully! Before I get too involved in enjoying the day off, here's my five for this week ~
1. Greyhound
I'm so excited to watch this new movie! Tom Hanks is starring in Greyhound and it releases to Apple TV+ today. In addition to starring in the film, Hanks can also take credit for writing the screenplay from C. S. Forester's novel
The Good Shepherd
. Rotten Tomatoes summarizes it like this ~ "In the early days of WWII, an international convoy of 37 Allied ships, led by captain Ernest Krause (Hanks) in his first command of a U.S. destroyer, crosses the treacherous North Atlantic while hotly pursued by wolf packs of Nazi U-boats." Date night here we come!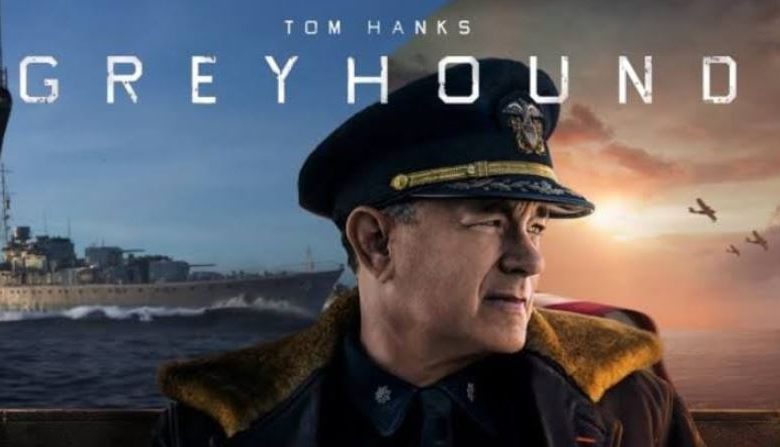 We might be getting bored staying home, but thanks to Lay's our taste buds won't be! There are five new flavors hitting the shelves this week and I'm hoping to try every one of them. These limited-edition chips come in flavors replicated in some of America's most iconic dishes from coast to coast. We have the Lay's Kettle Cook New York Style Pizza inspired by Grimaldi's in New York City, Lay's Nashville Hot Chicken inspired by Party Fowl in Nashville, Lay's Philly Cheesesteak inspired by Geno's Steaks in Philadelphia, Lay's Wavy Carnitas Street Taco inspired by El Torito in Los Angeles, and Lay's Chile Relleno inspired by Cocina Azul in Albuquerque. Sounds like some pretty great snacking to me! Which one would be your favorite to try?
I
needed
wanted a new swimming suit this season, but just hate spending an arm and a leg for them. I found this winner on Amazon and it's perfect! It's a one-piece so I don't have to worry about the top and bottom separating when I'm in the water and the little skirt is great for hiding my hips. The tummy control helps too! Best part is if you have
Prime
, it will be waiting on your doorstep in just a few short days.
Are you looking for your next summer read? Susan Wigg's new book was released this week and is getting rave reviews. Here's the summary from Amazon ~
Somewhere in the vast Library of the Universe, as Natalie thought of it, there was a book that embodied exactly the things she was worrying about.
In the wake of a shocking tragedy, Natalie Harper inherits her mother's charming but financially strapped bookshop in San Francisco. She also becomes caretaker for her ailing grandfather Andrew, her only living relative—not counting her scoundrel father.
But the gruff, deeply kind Andrew has begun displaying signs of decline. Natalie thinks it's best to move him to an assisted living facility to ensure the care he needs. To pay for it, she plans to close the bookstore and sell the derelict but valuable building on historic Perdita Street, which is in need of constant fixing. There's only one problem–Grandpa Andrew owns the building and refuses to sell. Natalie adores her grandfather; she'll do whatever it takes to make his final years happy. Besides, she loves the store and its books provide welcome solace for her overwhelming grief.
After she moves into the small studio apartment above the shop, Natalie carries out her grandfather's request and hires contractor Peach Gallagher to do the necessary and ongoing repairs. His young daughter, Dorothy, also becomes a regular at the store, and she and Natalie begin reading together while Peach works.
To Natalie's surprise, her sorrow begins to dissipate as her life becomes an unexpected journey of new connections, discoveries and revelations, from unearthing artifacts hidden in the bookshop's walls, to discovering the truth about her family, her future, and her own heart.
Okay - I'm off to start a three-day weekend! Lots of things on the to-do list, but I'm hoping to slip in some fun too. Eric and I are going to blow up that pool again and hopefully enjoy a little time in the hot outside! Sunday we have field passes to pick blackberries. Pop back in on Monday to get the rundown on all our weekend activities.