Happy Friday! I'm doing a little double duty in this post today. A while back I signed up over at
Wife Mommy Me
to do a mug exchange. Today happens to be reveal day, so I'm sharing my package with you before I get to my normal Five on Friday post.
If you've read my blog for a hot minute you know how much I love exchanges. I mean, come on. Does it get any better than getting a fun package to open waiting at your doorstep?!? I think not!
Stephanie from
Wife Mommy Me
did a fantastic job gathering all the people that wanted to participate and then pairing us up. The package I received (and who I sent a package to) was from a sweet lady named Caitlin. You can get to know her by checking out her Instagram at catalinamag.
Eric and I had ran out on Sunday to get some lunch and when we returned, I noticed a package on the porch. What a wonderful surprise to come home to! Look at this adorable mug!
Caitlin also sent me a variety of tea and a gratitude journal. Thanks Caitlin! Your gifts were so thoughtful! I love them.
Now, on with my five to today ~
1. Hallmark Holiday Movies
Tomorrow is the day! What day you ask. Hallmark Christmas movies begin. Starting at 1:00 am on Saturday morning, you can get cozy on the couch and binge watch all the Christmas movies the Hallmark Channel is going to air this year. I have to admit, I'm kind of excited! Even though I'm not one to promote Christmas before Thanksgiving (let alone Halloween), I might just be caught watching a Christmas movie in October.
2. Face & Body Crayons
Are you still trying to figure out what you and / or your little ones are going to be for Halloween? You might want to order these and have them on hand for whatever you decide on. If you order today with
Amazon Prime
they should arrive before you need them on Wednesday. They would also be great to have on hand for birthday parties or just a fun play date! Click
HERE
to get your set.
3. National Take Back Day
Do you have bottles of prescriptions buried deep in you cabinets that have been there for years and you just really have no idea what to do with them. Here's a solutions! Tomorrow - October 27, is National Prescription Drug Take Back Day. The National Prescription Drug Take Back Day aims to provide a safe, convenient, and responsible means of disposing of prescription drugs, while also educating the general public about the potential for abuse of medications.
Click HERE
for locations to drop off your unused or unwanted drugs.
4. Indivisible
Remember Sarah Drew (April Kipner) from Grey's Anatomy? Well, she's starring in Indivisible, which opens today. The trailer for this film seems really good and you'll recognize a few other stars from Grey's too. Here's the synopsis from Rotten Tomato:
INDIVISIBLE is based on the extraordinary true story of Army Chaplain Darren Turner and his wife Heather. With a strong, faith-filled marriage, the Turners are ready to follow their calling: serving God, family, and country. Fresh from seminary and basic training, Chaplain Turner and his family arrive at Fort Stewart. Yet before the Turners can even unpack their new house, Darren is deployed to Iraq. Heather is left taking care of their three young children alone... as well as serving the families of the other deployed soldiers. Despite a desire to stay connected with their loved ones, the harsh realities of war take a daily toll over the course of the Battalion's extended deployment. Meanwhile back home, babies are born, kids keep growing, and nerves are frayed with every late-night knock on the door. With deeply etched battle scars, the soldiers' long-awaited homecoming is much different than any of their families anticipated. Carrying burdens the other can't comprehend, the Turners must decide if they're willing to face one more battle: the fight to save their marriage.
5. Are you ready for Halloween?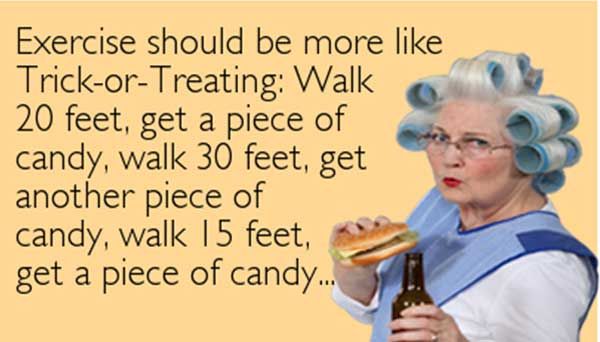 Hope you have a fantastic weekend! I'm planning to hit an early polling place on Saturday and getting my vote in. Pop back in next week and see what other things happen this weekend.
This post contained affiliate links. I may receive a small commission if you click on the link and purchase. Thanks