Welcome to Thinking Out Loud Thursday! Hope you are having a great day and are looking forward to seeing what everyone is thinking out loud about today.
As for me and what I'm thinking out loud about, here goes ~
I just need to say out loud how very, very sad the fire at Notre Dame Cathedral made me feel. After glancing at the TV monitors in our cafeteria on Monday and seeing this breaking news event, I just couldn't turn it off. I came back to my desk and pulled up the CNN coverage on my second computer monitor and watched the devastation for the rest of the afternoon while trying to get some work done. Did anyone else do the same thing?
When the spire slowly twisted to the side and came crashing down, did you too think of the day the Twin Towers crumbled?
It was just two years ago Eric and I stood in the middle of Notre Dame and was in awe of it's beauty. I'm so very, very glad we had an opportunity to see it. Experience it. Feel it in our souls. I'm also feeling sad for all those people who had viewing Notre Dame on their bucket lists and will never be able to see the 856 year old structure in it's original form. It makes me want to rush through seeing things on my list before something tragic happens to those.

There are a few things, though, that we can all be elated over. One - there were no casualties. With over 12 million visitors streaming through the massive doors each year and this being such a busy week due to Easter, thank heavens no one of was killed. We are keeping the two police officers and one firefighter who was injured in our prayers.
The other thing that brings a sigh of relief is the fact they were able to save so many of the precious artifacts.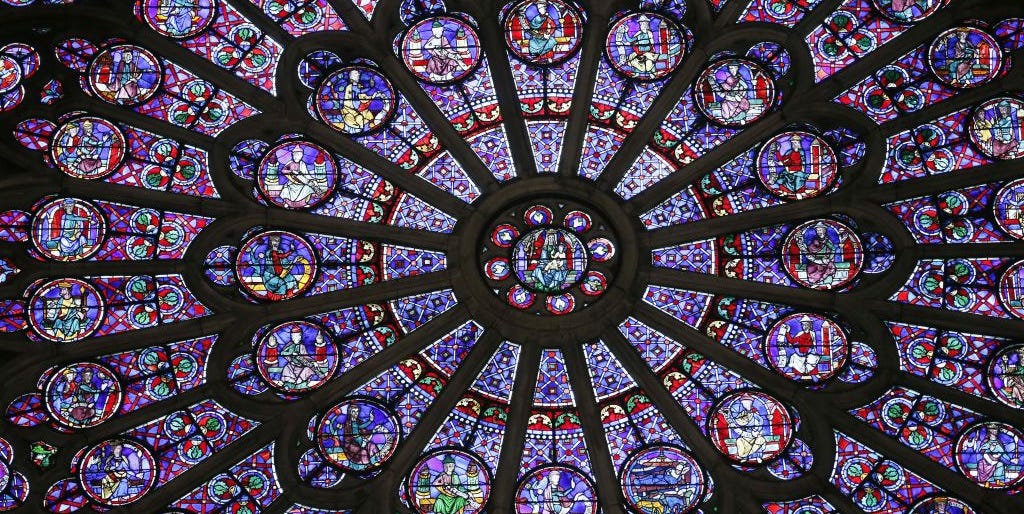 I'm already looking forward to revisiting this world treasure when the renovations are complete. New artists and craftsman will have an opportunity to leave their mark in history when they use their talents to put the structure back in order. It will once again be a masterpiece!
Now it's your turn - what are you thinking out loud about today? Link up and share!