Happy Friday friends! Where did this week go?!? After having a glorious three day weekend and celebrating Easter, this week has gone by in a flash and, unfortunately, the blog kind of took a back seat. I did have time to pull together my five for this week! Here it is ~
1. Stuffed Puffs
Get ready to take your s'mores to a whole new level this year -- these new chocolate stuffed marshmallows are hitting the shelves at Walmart. Can you imagine the chocolate part of your s'more treat being just as gooey as the marshmallow part - OMG!!! Even if you just want to snack on them, the chocolate surprise center would be pretty delicious. They are definitely on my shopping list for the weekend.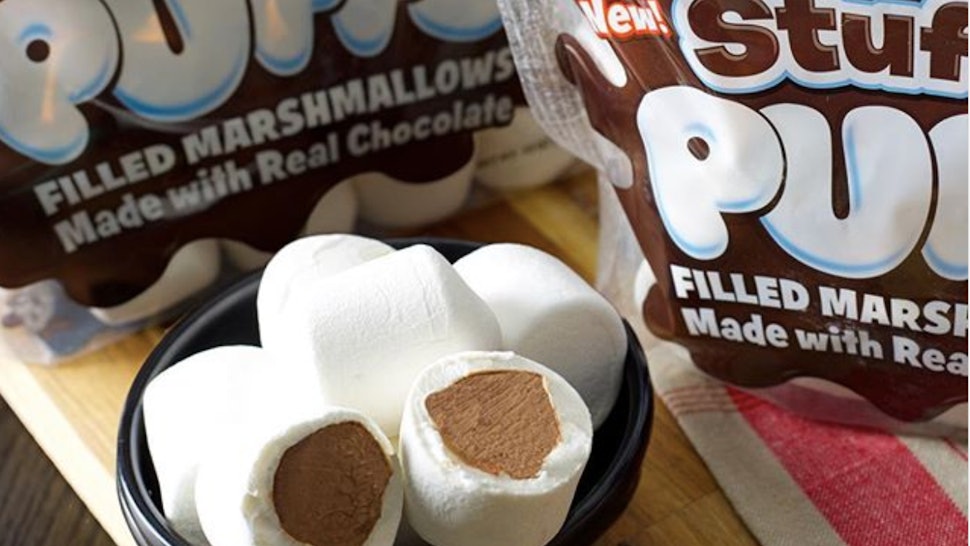 2. Rolling Stones New Box Set
Today's the day -- the Rolling Stones is releasing a brand-new Best Of compilation album call Honk. It features their biggest hits from every Rolling Stones album from 1971 to 2016. Who else would love to add these vinyls to their collection? Jammin' to tunes like "It's Only Rock'n'Roll" and "Start Me Up" is always a good time! Want the collection for yourself? Click
HERE
to check it out.
3. Sangria from Aldi's
If you haven't been in an Aldi's lately, I'll give you a good reason to go. Sangria. They have big bottles of Sangria in both red and white for only $5.99! I've tried both and they're good guys. Add some fruit and you have a summertime cocktail ready to serve. I'm headed back there this weekend to restock.
4. Avengers Endgame
Just in case you haven't heard, Avengers Endgame opens today. Good luck getting a ticket though because presale tickets have been crazy! It opened in China two days before us here and crushed sales! It's expected to get close to or surpass the $258 million opening of "Infinity War". That is a crazy amount of money! Here's the movie synopsis from Fandango ~
Adrift in space with no food or water, Tony Stark sends a message to Pepper Potts as his oxygen supply starts to dwindle. Meanwhile, the remaining Avengers -- Thor, Black Widow, Captain America and Bruce Banner -- must figure out a way to bring back their vanquished allies for an epic showdown with Thanos -- the evil demigod who decimated the planet and the universe.
5. So true...
I have one more exciting thing to share with you today. I'm taking part in a Mother's Day Giveaway! Enter for your chance to win one of three great gift cards.
We are so excited to be giving away $410 in gift cards for Mother's Day to three lucky readers. The giveaway will run from April 26th – May 10th.
The prizes are:
1 - $200 gift card

1 - $105 gift card

1 - $105 gift card
Each winner will choose the gift card you want. Please choose a gift card which comes from an online store and can be paid by US dollars. EX: Amazon, Target, Walmart, Macy's, Kohls, etc. You may ask for more than one gift card but must add up to your prize amount.
Please stop by and say hi to these wonderful co-hosts and their blogs.
The giveaway will end midnight on Friday, May 10th, a few days before Mother's Day. The winner will have 48 hours to respond to the email claiming their prize. If we don't hear in 48 hours, we will choose another winner. The giveaway is open to anyone over 18 years of age and able to receive e-gift cards from the U.S.
a Rafflecopter giveaway
Have a great weekend! We will be glued to the television on Saturday afternoon watching the St. Louis Blues hockey game. Love playoff hockey! Then on Sunday I'll be going to my niece's baby sprinkle. Fun times ahead!
This post contained affiliate links. I may receive a small commission if you click on the link and purchase. Thanks